How Software Applications Can Make Your Business More Efficient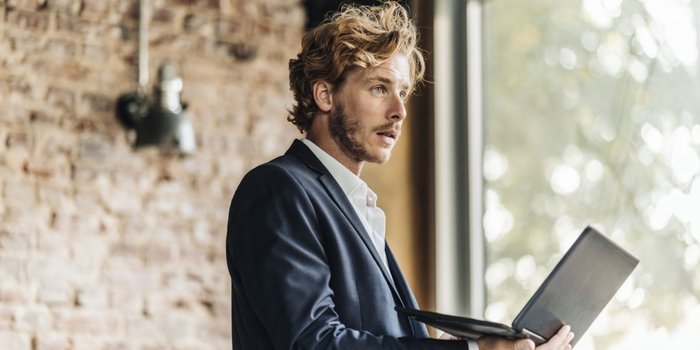 There are a variety of software applications that can be used to make your business more efficient and more effective. Simply put, in this day and age, companies can boost productivity significantly by using technologies that did not exist a few decades ago. For example, you can use different software applications to drastically improve marketing, accounting and supply chain management. The good news is that pricing for technology is becoming more competitive, which means the initial costs are lower than ever before. This is especially true as it relates to any intranet software.
Perhaps one of the best technologies for overall business effectiveness is customer relationship management (CRM) software because it provides insights into both the needs and behaviors of your customers. This information contributes to selling processes and profits because you can anticipate customer needs. Customer relationship management software does exactly what it implies – helps you better manage your relationship with customers.
Accounting systems currently on the market can optimize the way in which you track all financial transactions. Even the most basic accounting software for businesses will likely meet your needs. There are also more robust accounting systems that can be used for businesses that are complex in nature, such as those with geographically dispersed locations.
Supply chain management software applications can help you streamline and automate the processes used to track inventory, including customer orders and deliveries. A good supply chain management program can help you achieve customer satisfaction because you're more likely to meet the needs of customers if you effectively track your inventory. It can also accelerate deliveries and reduce errors in customer orders. Many companies use just-in-time (JIT) practices to reduce warehouse storage and space requirements, which also lowers administrative costs. Supply chain management software applications can integrate with accounting systems for optimal efficiency.
Human resources management software helps your business with personnel administration, which can include the automation of benefits, payroll-related activities, scheduling and employee retention. There is also HR software that significantly improves recruitment processes by managing job applications. The implementation of HR software is a great strategy for optimizing talent management, which can otherwise be costly.
When it comes maximizing the overall efficiency of business processes, there are enterprise resource planning (ERP) systems that can be transformative because they support and integrate key business functions, such as production, accounting, sales, client management, inventory control, marketing and purchasing. There are a wide variety of features available within ERP systems and you'll have to choose one that fits the needs of your organization. And finally, there are employee time tracking software, an example of which is Workpuls. These programs can provide information on the time your employees take to finish certain tasks, the total duration of each of your projects, productivity, attendance, payroll, etc. Based on this, you can make adjustments that will increase your efficiency and optimize your workflow.
When embarking upon the journey of identifying and implementing software programs for your company, you should start with an assessment of available systems, which will likely include solutions specific to your industry. There are many systems that can be customized to fit your unique needs and you're likely to identify both pros and cons of each application on the market. When making a decision, you should consider future business growth, the stability of the vendor and the overall functionality, especially as it relates to third-party add-ons. Along with an accounting solution, you may want to also invest in Employee Time Tracking Software. In order to accurately process payroll you need to ensure you're also tracking employee work hours efficiently and employee time tracking software can help achieve that.