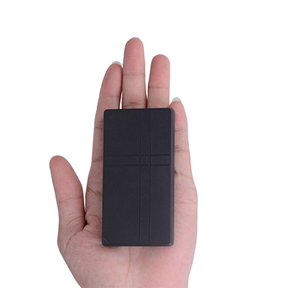 Never Lose Your Luggage Again With GPT15 Luggage GPS Tracker
Published On February 15, 2018 |
Featured
Losing your luggage at airport or in the midst of your travel can be a nerve wracking experience. Well, worry no more as the GPT15 luggage tracker comes to the rescue. Tracking your suitcase and its belongings is as easy as placing the lost luggage tracker device inside your suitcase, and tracking it in real time. Read on to know how powerful the GPT15 GPS tracker is:
4 ways to track your luggage
Using the GPT15 GPS tracker, you track your belongings and luggage in 4 different ways:
GPS Based Locating
Wi-Fi indoor/outdoor locating
LBS Locating
Bluetooth 4.0 distance monitoring
Main features of the GPT15 Tracking device:
The GPT 15 luggage tracker is jam packed with the following features:
Route Playback: You can keep track of your luggage's complete travel history using the route playback feature, accessible during the emergency mode.  This way you can track every single location where your items have been throughout the journey.
Remote Setting: You can operate your settings remotely with the help of a smartphone, which comes in handy during travel for work or business.
Low Battery Alarm: This nifty luggage tracker is designed to make the most of the battery life, hence you don't have to recharge as often. Moreover, you will also be notified when the luggage tracker is low on power to make sure you can track without any problem.
Geofence Alarm: If your luggage tracker moves out of the safe zone predetermined by you, you would be instantly notified about the same. You can set a parameter from within the app and receive instant alerts when the luggage gets out of the set area.
Within GPT15 luggage tracker, tracking your luggage has never been easier. Opt for the state-of-the art GPS luggage tracker to track your luggage without interruption.