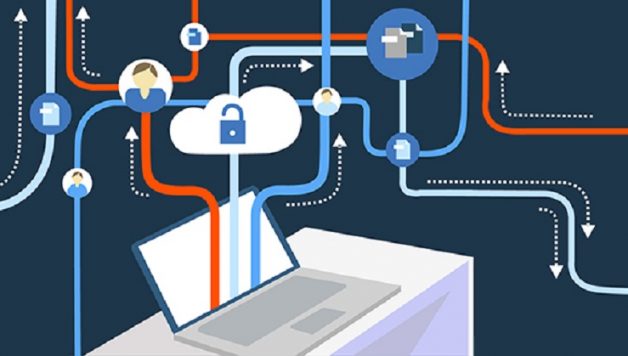 Maximizing the Security of Business Technology
Published On February 22, 2019 |
Featured
Every business across all industries and of all sizes should have an information security plan. Not only should the plan exist, it should be a high priority and the elements in the plan should be communicated companywide to ensure adherence. In the current digital age, online security is a critical aspect of business risk management and can help to mitigate problems that have the potential to cause major issues. Without a doubt, the primary threat when it comes to the security of technology is hacking.
Although some entrepreneurs and small business owners tend to minimize the issue of IT security, it's never a wise decision since most hacking attempts target companies that are small to mid-size. This is because hackers understand that the network of small companies is often less secure than the network of large enterprises. Cybercriminals attack small businesses at an alarming rate that far outweighs the attacks on large companies, so it makes sense to ensure a robust security program. Given the regulatory requirements when a data breach occurs, a cyber-attack can become quite costly. This is especially true when there is an attempt to acquire personal information for the purpose of identity theft.
Use of a vulnerability management software is one of the most important elements of an IT security strategy. It's a way to ensure you have a proactive approach to addressing security, sometimes without spending a lot of time and money. Even companies that do not have a large technical team can usually manage software used as part of IT security, which includes making the necessary software updates in a timely manner.
Ongoing Activities That Boost IT Security
Another great way to mitigate a cyber-attack is by installing a firewall to protect data from hackers. Depending on your needs, you might consider installing an internal and an external firewall for optimal protection against threats. You should also know that the need to install a firewall doesn't change if you work from home, it remains a priority. Since many companies allow employees to work from home while accessing sensitive information, there should be an understanding that a firewall is also necessary for a home network.
Another area of technology that is sometimes overlooked is the issue of mobile devices. Whether employees use a laptop or another mobile device that carries personal data, it should be part of the IT security strategy. The more technology advances, the more often there is a need to assess any vulnerabilities that exist. Regardless of the technology used within your business, part of the strategy for maximizing security must include strong password practices that are enforced across the company.
As with any other area in business, developing and implementing standard operating procedures for cyber security can assist with ensuring that everyone is onboard. It can also serve as a guide for driving adherence to the requirements, which in turn minimizes the risk of a cyber-attack. Putting things in writing has a way of making it official, while also serving as a roadmap to ensure goals are achieved. A formal written policy also lets you assess the strength of your practices to ensure they satisfy regulatory requirements.