Everything You Need To Know About Social Media Listening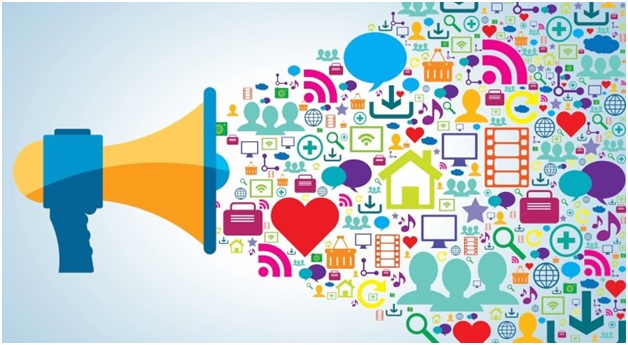 Social media platforms have decisively changed the interactions between brands and their clients. Issues can be raised and handled in real time, with different companies receiving feedback constantly. Social media listening offers you an opportunity to follow the conservation on your brand online. You can choose to keep track, analyze, or give responses to various issues raised.
Social Media Listening Defined
The audience research technique involves monitoring social media platforms to find anything related to your brand and using the information to grow your business. As you follow different channels, you are also looking at your products and reviews on your competitors. The resulting actions from your research set social media listening apart from social media monitoring, which stops at merely collecting data.
Aside from the numbers, this technique also seeks to determine the online mood. You'll be better placed to know the line of thought of your clients and inform your subsequent steps. Your marketing efforts will be better informed while product development will be based entirely on clients' needs. The right response to different posts also relies on this social media sentiment.
Utilizing the reports
Marketing strategies are bound to flop if you fail to pay attention to what your clients are saying. Online platforms are a great place to get much-needed feedback. Here's what you can do with the information.
Adjust your strategy – Social media listening allows you to continually keep track of the social sentiment enabling you to make changes as the need arises. Identify what has worked well and what has flopped plus the reasons behind both. Your clients are often candid on different aspects of your brand. Use this information to take service delivery to the next level.
Step up Customer Engagement – Take part in the conversation of your brand and give clarifications, assurance, and appreciation as you interact with clients on different platforms. Personalized responses win over the hearts of your clients, who will help you grow your brand further.
Identify new leads – As you nurture relationships with the constant engagements, clients will trust your brand as the go-to place and refer friends.
Contain PR disasters – You can always pull down a problem post or apologize for disturbing content when you realize that sentiment is way low.
Uncover and address pain points – Customers naturally complain about features that don't serve them well. You could be the first to offer solutions to pointed out problems and earn a following for coming in handy. Your product development team will need to be on their toes to make the most of such information.
About Netbase
Netbase, a topnotch social media analytics platform, continues to lead the way in the social media listening front. Million-dollar companies world-over have counted on the platform to grow their brands on a global scale. The firm has made a name for aptly processing spot on business insights from social media posts daily.
The product innovation and marketing research departments benefit the most from their stellar services. Your PR and customer service crew can also receive valuable insight to improve service delivery. The company offers effective services that will help you improve crisis management, lower customer care costs, increase customer acquisition, and boost campaign performance.
Once you share your business goals with Netbase, they'll tailor their insights to meet your needs. It'll be just a matter of time before you enjoy all the benefits that come along.
In Conclusion
Audience research teams of a host of firms have gladly embraced this technique as part of their research approaches. You're missing out on incredible insights if you are yet to adopt the social media listening strategy. Get in touch with Netbase to find out what your clients think about your brand and use the information to your advantage.