Why Is Social Media Taking Over?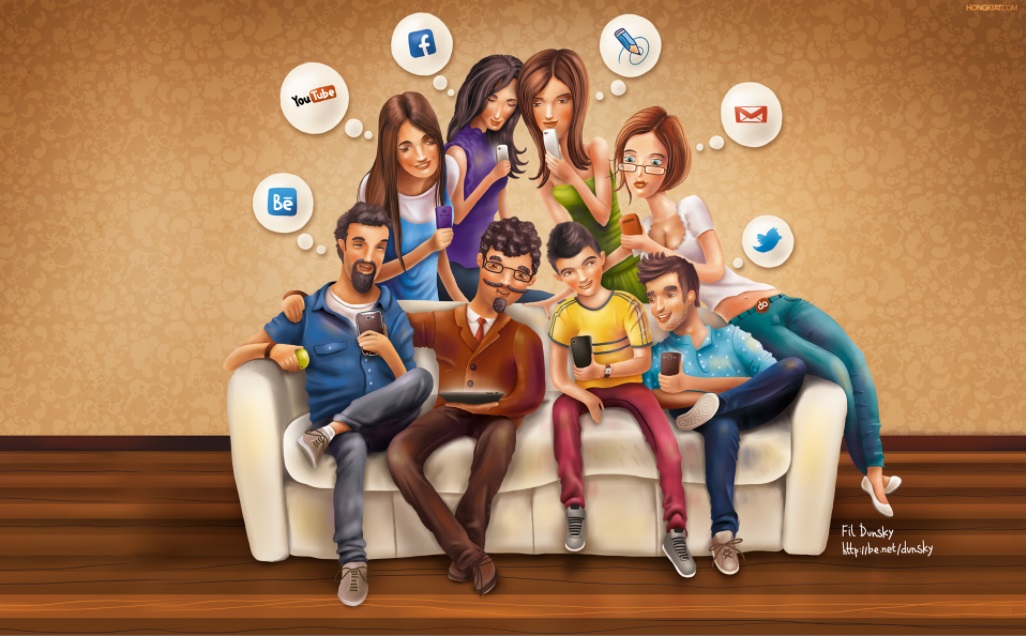 Over 3.8 billion people are on social media, and by the middle of 2020, the number is expected to reach one half of the world's total population. That's a lot of people checking their Pinterest, Snapchat and Twitter accounts from a phone, desktop or tablet. More and more people are posting videos for Jukin Media to use, sharing exciting life updates and keeping family members connected who may live continents away because of the accessibility and popularity of social media. While social media has taken over some people's lives, and there needs to be a balance on how much use is too much, it's no secret social media is here to stay. Here are three reasons why the platform is so popular and why you'll end up seeing more social networking sites pop up as the years go by. 
1. People can be in communication constantly. 
Unlike traditional methods of communication such as sending letters or playing phone tag with someone, social media is almost immediate. You see right when someone comments on a photo you posted or when someone liked a tweet you sent out. People are connected constantly, and that gives users instant gratification. For business owners, it lets businesses stay connected with their customers well after they leave the storefront. Businesses can post about upcoming sales, have online flash sales or offer social media coupons for customers to redeem in store. It's an ideal way to increase engagement and connectivity from afar, and people are eating it up. 
2. People can meet people they never would have met before. 
Imagine meeting someone from Italy when you're in Canada and becoming best friends with them. It may sound crazy, but it happens all the time. Friendships are formed, and relationships develop through social media. People even meet their spouses online. It may sound crazy, but more and more people use online dating sites and apps to forge lasting love stories. Check out this article for a couple who's now married and met through Words With Friends.
3. People can crowdsource for information and advice. 
Once you start getting more friends on your social media sites, you can go to the platforms with questions, advice or tips you may be seeking or have. Many people use social media to have their friends help them decide what haircut they should get or what outfit they should wear for a certain event. In addition, the sites can host stimulating and thought-provoking (when respectful) debates and discussion. You're never really alone when you have a social media account. Someone is always logged on or there when you may need an extra word of encouragement or backing in an important decision. What's nice about social media is you can post as much or as little as you want for your friends and followers to see. 
As a social media user, you can generate and cultivate the experience you want in the platform. It can be an all-consuming habit or something you engage with periodically. Either way, it's here to stay, grow and develop in people's lives.