4 companies in the cryptocurrency space you may not have expected—but are to watch out for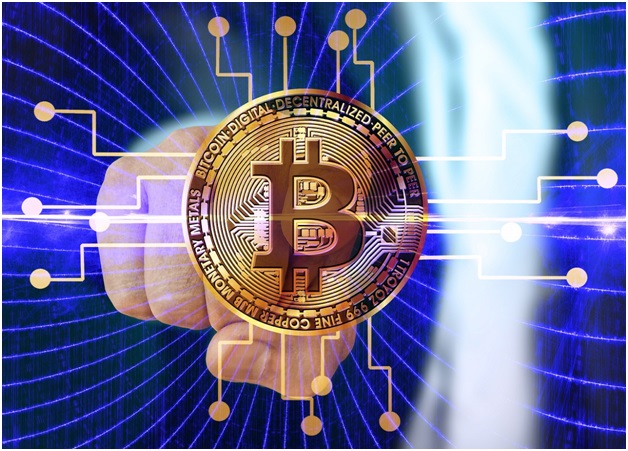 Cryptocurrency has triggered the proliferation of various businesses eyeing to get a slice of the growth in the industry, and investors should familiarize themselves with early-phase firms that have potential to have a breakout success.
Today, cryptocurrencies are estimated to have a total market capitalization of over $455 billion. Cryptocurrencies such as Bitcoin, Ethereum, Ripple, and Litecoin, among others, are still projected to grow further, even marking new all-time highs in the months ahead. Regulators across the globe have finally begun to recognize the inevitability of the system to become a part of man's everyday life.
Despite widely erratic movements in prices, investors still want to get in on these digital tokens in hopes of gaining profits. As such, it will be essential for any investor to formulate his own winning strategy to rake in gains from this fast-growing industry. As experts have suggested, the first tip is to ensure that your investments are in the right places.
Those who have missed the wave of Bitcoin are now probably on the prowl for other potential profit generators that are related to the blockchain technology. For new investors, here is a list of firms that have been showing off a great potential for growth since its entry to the cryptocurrency industry:
Based in Riverdale, New York, this specialized tech accelerator and consultancy firm offers an added service to traditional startup accelerators and incubators. Digital Arts Media Network focuses on leveraging fast liquidity of resources which will serve as capital funds for the disenfranchised investor.
Priding itself as the first leveraged accelerator company to adopt the Public Accelerator-Incubator model, the firm targets the microcap community. These investors, although making up a large chunk of the investing population, are the ones mostly neglected due to lack of easy access to financial resources and viable high-tech investment opportunities.
Just recently, DATI was officially launched as part of the cryptocurrency community when it was introduced at the CRYPTO MIXER LA which is a crypto meetup networking event hosted by Revenue Republic. In the statement, CEO Ajene Watson said the event gave the firm greater visibility and brought them closer to budding entrepreneurs seeking accelerator services.
Mansfield-Martin Exploration Mining, Inc. is a mining firm that exchanges its mined ore deposits for a stake in the blockchain sector. The firm is engaged in various activities in owned and claimed properties in Arizona's Tombstone Mining District, a historically prolific zone of silver and gold production.  Its Mine Run Program covers the processing of approximately 165,000 tons of previously mined and unprocessed materials on four historic mine sites in the Tombstone Mining District.
Last month, the company announced the rearrangement its deal with Qu Ltd. Mansfield-Martin previously agreed to back Qu, Ltd.'s Silverback initial coin offering (ICO), in exchange for 5 million ounces of silver doré. Now, the amendment warrants that joint venture owners in the Mine Run Program now have the option of taking returns in Silverbacks.
The Silverback is a decentralized type of cryptocurrency coin. Since it runs on the Ethereum blockchain, its value is pegged only from this ledger. Qu Ltd. offered Mansfield-Martin 5,000,000 coins, each of which is backed by 1 oz. of .999 silver.
Ubiquitech Software Corp. is banking on its trade tracker CryptoBuy.com which is still undergoing development. The firm said it expects this new cryptocurrency-related business to grow similarly to that achieved by its main division, HempLife Today™.
CryptoBuy.com is designed to service crypto traders and investors who need to be informed on the latest news concerning current and future digital currencies worldwide. Once completed, CryptoBuy will offer all essential cryptocurrency-related information, such as quotes and current news, among others. It will also feature trader tools where beginners can access real-time quoting of cryptocurrencies in top exchanges, alerts, and more.
ExtraCredit
Aiming for general awareness on blockchain technology, ExtraCredit is the first of its kind. The firm rewards participants who will take its educational tests online. The company aims to empower people, even those who have the slightest idea about the technology, with the required knowledge to invest on cryptocurrencies.
Although still growing in the crypto industry after starting only last October 2017, 360 Blockchain is also improving the ICO landscape as it provides financial services to both private and public companies. It is valued at $27.58 million with each share priced at $0.18 apiece.
In January 2018, the firm said it has acquired 60 percent of the issued and outstanding shares of Silicon Valley-based SV CryptoLab Inc for $250,000. This move allowed 360 Blockchain to mine coins and Z cash. In addition, 360 Blockchain released 5,000,000 common shares to consider the raised option to purchase the remaining 40 percent of the Silicon Valley-based firm.