Why You Need OmniChannel And BOPIS For eCommerce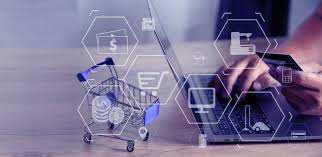 2020 has already been a phenomenal year for retail, and 2021 is predicted to be even better. In the current environment, businesses are striving to shine in a saturated market where time-honored brands are closing shop, and pliable delivery and fulfillment are now the prime standouts between success and bankruptcy. Retailers must up their game and set a strategy for 2021, even if they believe it's possible to survive in the current volatility.
One way to remain competitive is to offer an omnichannel BOPIS (buy online, pick up in store)  fulfillment strategy. There are many eCommerce platforms available to help retailers get started, and omnichannel offers a cross-channel content strategy to give customers flawless ordering and fulfillment shopping. BOPIS is an excellent choice to offer customers convenience and simplicity in their shopping experience.
To implement these, retailers must understand how to take advantage of retail locations to operate BOPIS, or any other in-store fulfillment models, and must operate at peak efficiency to cover the expense.
Here are some ways to seamlessly adapt these powerful tools.
Understand The Gap:
The first concept to understand is that there is an enormous discrepancy between customers' fulfillment expectations and retail offerings. This retail kink is why 66% of online shoppers choose Amazon first before any other site. One of the reasons big brands such as Neiman Marcus and Brooks Brothers went under was that they were not prepared for the warp speed of eCommerce, and the convenience of BOPIS. The analytics are solid, and in 2021 retailers success will depend on optimal delivery and fulfillment offerings.
Strategic Retail Locations:
BOPIS, also known as click and collect, is a solid strategy to give retailers the reputation of being consistently flexible in the fulfillment process. Retail locations are the second tier to implementing the process. Having brick and mortar locations that are convenient for foot traffic gives retail customers additional options, and it also allows the retailer to run the business at optimal efficiency. Leveraging physical location offers faster service at better rates, because there are no shipping costs to customers.
Use Technology:
Retailers should utilize fulfillment technology to sync data, automate BOPIS operations, and negotiate different delivery and fulfillment channels. With the right technology platforms, retailers can offer immaculate BOPIS experiences that bring customers back. BOPIS should be part of the omnichannel fulfillment strategy.
For retailers to compete in this chaotic market in 2020 and beyond, it's not enough to offer an efficient model like BOPIS or have the perfect plan to run it (although it helps). They must focus on what the customers want, how they want orders fulfilled, and offer them excellent delivery and fulfillment options. Retailers must find the pain point of the consumer and solve it.
 A strategic omnichannel experience utilizes desktop, mobile, telephone and brick and mortar stores, and provides an integrated and seamless customer experience. For certain, implementing omnichannel and BOPIS will streamline the retail process, and make retail business thrive in 2021.