How To Know if You Should Lease or Buy an Office Printer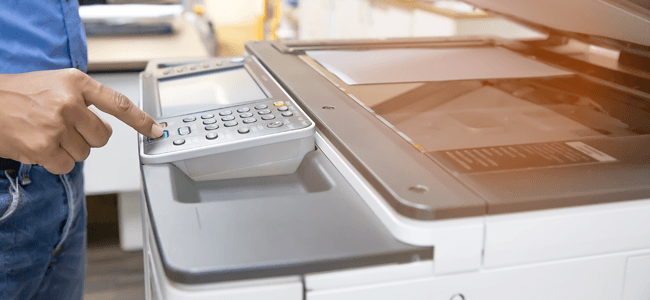 There's no denying that an office needs to have a printer. Even with many forms becoming digitized, there's always a need for documents, forms and other paperwork to be printed. Commercial printing equipment can cost thousands of dollars and you have to determine if it's worth it to own your own machine or lease one.
What Does Leasing Include?
Instead of leasing the machine only and being left to deal with all of the other items piecemeal, printing companies are offering a full complement of services to your small business. Leasing now typically includes everything necessary to run your printer, from the maintenance to the paper to the toner. Your managed print service can also include things like onsite support, supplies and preventative maintenance. Your printers Jackson MI may cost more in the long run rather than buying the same printer outright, but you have the ability to upgrade when needed.
Types of Leases
There are two main types of leases, the operating lease and the capital lease. Because of the lower monthly cost, many businesses choose to use an operating lease. This type of lease allows the lessee to rent the equipment, and at the end of the term, they have the option to buy. The purchase price will be calculated based on wear and tear, depreciation and what's currently on the market. If your business wants to continually upgrade printing models this is the way to go. A capital lease is for those businesses who want to own their own printer but can't afford to buy it. They finance the printer through the company, which makes the monthly payment higher because they have to pay the principal and interest.
Should I Buy Instead?
Buying a piece of printing equipment is easy. You decide what you want, go purchase it and place it in your office. There are no contracts and no monthly payments. For maintenance and supplies, you can find any printing service you want to use. If your business can handle the cost of replacing a printer every few years to stay up-to-date, buying might be the best choice for you. The challenge of buying comes with the cost of the printer, the cost of maintenance and support and the cost of supplies. You will be responsible for everything that has to do with the printer once it's in your hands.
Leasing or buying a printer comes down to how much money your business has available to spend at one time, how often you'll be able to upgrade your printer and what type of service you're looking for.