How Will Advanced Warehouse Management Transform The Future Of Commerce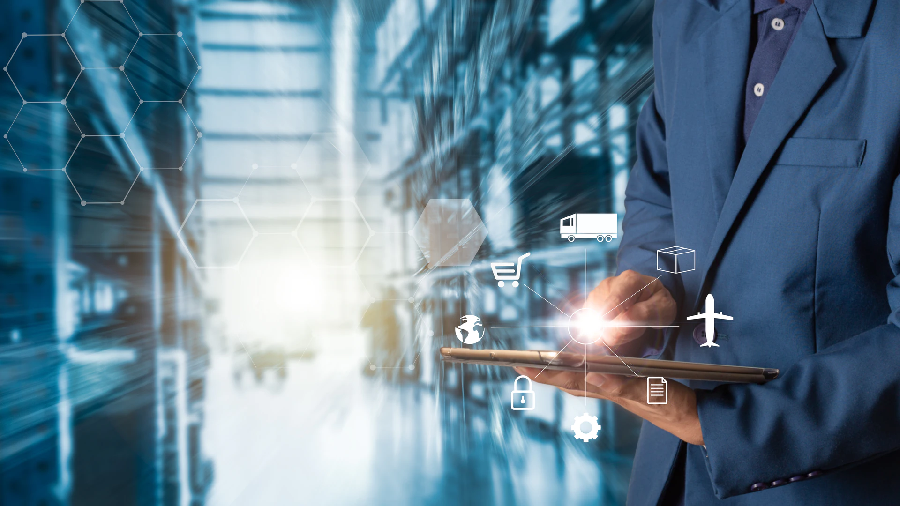 The future of commerce directly or indirectly depends on warehouse management. Better and efficient warehouse management software are, shinier will be the future of commerce.
In this era of technology, where everything is getting digitalized, and operations are being performed with just a click of a mouse and tap of fingers, the commerce industry is also making continuous advancements. To become a significant retail unit of an enterprise or business, warehouse management should be smooth and highly supervised.
This aspect requires controlling and monitoring the daily operations such as shipping the products, providing authorization, scanning QR codes, stocking up the warehouses, ensuring timely delivery, etc. In essence, the tasks need to be performed so that the accuracy and efficiency of a warehouse are maintained and the potential risk regarding the storage can be eliminated.
To achieve this, the workers and staff members are given advanced training and guidance to multitask in the warehouse with accuracy without causing any risk or loss for the business.
Advanced warehouse management offers a way to run the functionalities smoothly. This includes tracking warehouse contents, storage availability, stock movement, and restocking the items.
Flawless Integration
To have a bright future, Warehouse Management should have a deep insight into the availability of stocks across the company and real-time data tracking to ensure flawless integration. The main aim should be to offer greater flexibility to the employees operating at different levels of WMS.
The Need For Virtual Development
One thing is exact, the future of commerce is centered around advanced technologies and higher mobility, which allows the employees to access the data from any time and anywhere.
This will not only help by a convenient and smooth operation but also ensures that the data processing is error-free at the same time. Remote access and virtual inventory control should be the main objectives of companies from a future perspective.
Hassle-free Resource Optimization
A smooth and hassle-free resource optimization expands the profit margins of a business and ensures increased productivity and better organization.
The main problems in traditional warehouse management include items going out of stock without any notification and insufficient information provided by the employees.
This is where management software like JD Edwards ERP offers great help and support.
The Importance Of Warehouse Management Software And How It Can Transform The Future Of Commerce
JD Edwards management software and services aim to reduce manual interference and promote the automation of all the possible tasks. If you're still not convinced, below are the advantages of automation :
Low Operational Cost – A large chunk of a company's budget goes out for the employees and other staff members. An automation system means that the labor will be replaced by software and machines that will offer efficiency and smart labor allocation. In short, lesser employees in a supply chain system means lesser expenses for the company higher accuracy.
Lower Chances Of Loss And Risk – As we already discussed, stock expiration and conflicting information are common issues with traditional inventory management. But with WMS Software, you don't have to worry about all this. This becomes possible because of the lesser involvement of manual labor.
Location Profiling – With automation software, locating and profiling the items according to their position inside an inventory becomes possible and convenient.
You can arrange the warehouse by setting filters and parameters. For example, loading, unloading of stock becomes easy. Moreover, you can also view and manipulate the inventory data with greater ease.
Allocation OfLabour – There is no secret that a business has to spend a significant amount on maintenance of labor at each and every step.
An automation system promotes better utilization of time, effort, and resources, resulting in better collaboration between the employees. By eliminating unnecessary labor, you can also eliminate the requirement of hefty equipment.
By introducing advanced software in your inventory management system, you also encourage your employees to offer high-quality services, which helps you stand out from your competition. When automation is taken to the system, it ensures greater efficiency and offers proper visibility and control of the warehouse.