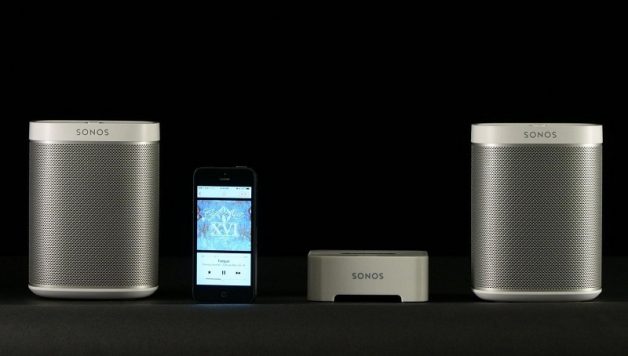 What to Know about Bluetooth Speakers – Buying Tips
Published On February 1, 2017 |
Technology
Are you planning for an outdoor party, but don't know how to set the speakers to bring the sound impact to your celebration? Leave your worries; the bluetooth speaker now makes it easy and simple to you. This advanced speaker will enable you to enjoy your favorite music with clear audio in the outdoor area or at any far distance from the main music system.
The wireless technology is a mere evolution in the music world. The introduction of varying types and sizes of Bluetooth speakers are compatible and can be synced with any modern smartphones, tablets or any other digital gadgets. These speakers are easy to carry along with you when you go on a trip, picnic, camping, and fishing or for any outdoor celebration. Most of the portable wireless speakers are integrated with a built-in microphone, which will allow loud speaker communications with hands-free.
 How beneficial are the Bluetooth speakers?
You can share the audio on the go

Celebrate your party in the park

These speakers are available in different sizes, styles, and colors

Offers rich audio experience

They are extremely affordable

Highly advanced technology

Most of the speakers are designed with built-in amplifiers to get full-range audio
Why should you buy Bluetooth Speaker?
 The Bluetooth or wireless speakers are now gaining a huge popularity in recent days.  The portable audio is being one of the major reasons for why people wish to choose this gadget. They are absolutely a creative option.
 Here follow a few reasons for why you should consider buying these wireless speakers:
Frequency response:

 This denotes the range at which the speaker can reproduce sound. You can know the frequency response on the box or product description, which is measured in unit Hertz, such as 20Hz to 20,000Hz. 

Stereo sound: 

This implies that when a track is recorded or mixed in some unique way, then you can hear various instruments coming from different directions. Such sounds will definitely bring a good impact of listening to music with its original sound and differences

Different versions:  

You can find different versions of Bluetooth speakers such as Bluetooth v.1, v.2, 4.0 and much more.

Connecting multiple speakers
The model you choose should be capable of connecting number of speakers you desire, which can be helpful if you want to set more numbers of speakers at various locations around while bringing the stereo effect  
This is something very important to be considered when buying the wireless/Bluetooth speakers.  Some speakers will have battery life for up to 5 hours, however, the advanced models can even last for more hours.
This will be helpful especially when the battery is running short. Therefore, consider the speakers with USB output, which can be helpful especially when the battery life drops.
There are also wireless speakers with waterproof features. This will be a wonderful model to choose, especially when you want to celebrate your party in an open space like garden or near pool.