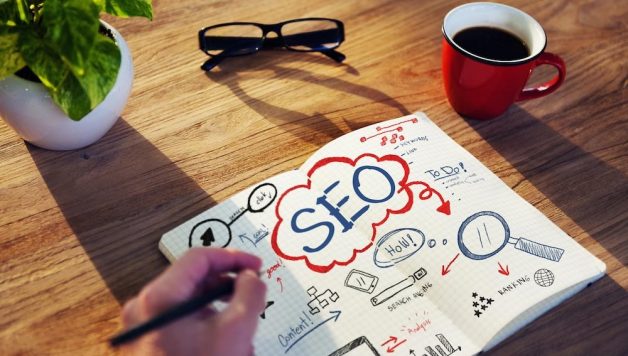 What Small businesses can do to reverse the effects of Possum update and regain rankings
Published On May 23, 2018 |
SEO
When we talk about Google updates, we normally refer to algorithmic updates that have two aims – the first is to improve user experience and second is to improve websites regarding quality that ultimately translates into a better experience for users.  Bypublishing better quality, content websites demonstrate more authority, and it becomes easier for search engines to pick it for serving better answers to users thatadds to their satisfaction.  Some other updates as Penguin encourage healthy link building that benefits websites to earn high ranks in search results. Whichever way you interpret Google updates, its objectives remainunchanged – bettering user experience.
 Besides encouraging websites to improve its quality and performance, that ultimately benefits users, some Google updates like Possum and Hawk have the sole intention of refining search results serving users with much more accurate results.  Although the changes might appear to affect the search results, it does have a considerable impact on websites related to local businesses. Because of the updates, small business owners are facing new challenges to maintain high visibility of their sites to search engines. In this article, we will discuss Possum and Hawk updates to inform business owners how they can stay ahead in the game.
Possum
Google has not yet acknowledged the update released in September 2016 that has affected the Google My Business listing.  As it happens in many cases, Google does not give any name to its updates, but users and SEO experts often give it a name as it happened for Possum. Please do not try to find in any meaning behind the name because it follows the lineage of naming updates by animals that had begun with Panda and Penguin.  For those interested to know the meaning, Possum is a tree-dwelling furry animal with a long nose found in Australia.  The update uses location filters to weed out some businesses based on some given criteria.
The Possum effects
The local search rankings have experienced the impact of Possum.  Businesses outside the city limits that used to stay out from the reach of search engines have now become inclusive and placed to secure higher rankings.Locations that share the same address now remain outside the ambit of search engines and the focus is now on the physical address of the searcher that drives the results.
As a result, if your business has another similar business at the same address, the chances are that anyone would only find a place in search results due to the filtering effect. The reach of the filter also includes the street address as you could face a similar situation if there are one or more similar businesses along the same street.
The update gives more emphasis to the searcher's location and its geographical closeness to the area of search.  The results of San Diego and Albany for the same search term would be distinctly different.
Enhancing usefulness of searches
 The purpose of the update was never to penalize marketers and business owners, although most of them felt that way.  In fact, it is ironical that marketers and business owners have always looked upon updates as penal measures although the intentions are completely different. The purpose of launching Possum was to provide much more varied options to searchers so that they would find it very useful.  The results that now appear in searches give users many more options that acquire much more diversity by filtering out the various locations and addresses. Although businesses that clustered around a location suffered rankings, the intention is to provide the best options to users.
Hawk update makes corrections
It often happens that Google realizes the contra effects of some aspects of updates and provides relief by releasing another update as it happened in the case of Hawk update released in August 2017.  The proximity filter that Possum used for filtering out businesses located near similar business became a bit relaxed in its application through Hawk update. The fear of similar businesses located nearby being left out for listing in search results thus became lesser but the problem of businesses housed in the same building, but with a different suite, numbers remain.
The survival strategies
 Businesses that thrive on clustering in the same geographical areas as financial, legal and medical services have to create a strong local presence by using resources like Google My Business that helps to maintain high visibility.  Create content with local flavor and pick up issues and topics that have a strong local relevancethat is important to the community. More attention is required in expanding the local profile by connecting with high-value websites that offer relevant content to the audience. Obtaining backlinks from the websites you connect with will establish your authority.
These steps would ensure that your business remains visible by overcoming the Possum effects.
About the author: Dennis Blake is a digital marketer who has worked extensively on SEO and link building. He is now a partner with a leading digital marketing company that has proven record in turning the fortunes of many companies.  Dennis loves blogging, and his penchant for communicating with people drives him to write regularly about SEO and related topics.