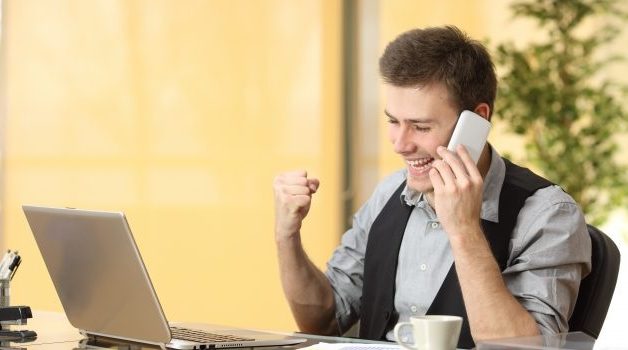 How to Pick the Perfect Toll Free Number for Your Business
Looking for a guide on how to pick the perfect toll free number for your business? Then read on to discover whether toll free numbers are right for your business, the benefits of toll free numbers, and the options available to businesses that want to customize their toll free numbers.
Why Toll Free Numbers?
First, ask yourself the reasons why you want to use a toll free numbers for business in the first place. Here are a few reasons why organizations typically use toll free numbers:
Professional Appeal

Marketing Usage

Increasing Customer Reach

Setting Up a Virtual Office
Professional Appeal
If you happen to think of any professional organization, you'll know that they offer toll free numbers to their customers as a courtesy. This goes for Fortune 500 business, high-volume organizations (think mortgage lenders and banks), international businesses, and so forth. By using a toll free number, you're subconsciously telling your customers that you're willing to pick up the tab just for the privilege of doing business with them. Startups and small businesses often wonder how they can best "fake it 'til they make it" because this strategy works so well. Well, we've got the answer: toll free numbers. By using toll free numbers, your business automatically joins the ranks of these high-dollar organizations at an affordable price.
Marketing Usage
As part of your company's branding and image, toll free numbers can be used to appear professional. Toll free phone numbers can also be tied in with your marketing promotions. Seasonal promotions or periods where you'll be expecting high call volume can be a great reason to use toll free numbers, either for short-term or long-term efforts. This is especially useful for non-profits and charities during fundraising drives or other efforts, as well.
Not all toll free numbers are created equal, however. For instance, you may want to select a toll free phone number that is a vanity phone number. Perhaps your business markets itself primarily through phone-based service and you want customers to remember your company's name and telephone number. By choosing a vanity toll free number, you can market your business like national corporations (ex. 1-800-FLOWERS or 1-800-MATTRES(s)) while creating something for customers and clients to remember. Even a series of digits related to your marketing can be a powerful tool. As an example, if you select a toll free number that ends with 123, you can easily market this number with a slogan such as "Call (800) XXX – X123; we make business as easy as 1 2 3."
Customer Reach
As you may already know, toll free numbers don't charge the caller; instead, the subscriber is charged for making sure that the call goes through. Customers who don't have the ability to make long-distance calls to your primary point of contact appreciate the ability to contact your business without impediments. After all, some customers prefer to keep their business dealings localized, or they may just prefer a downsized service. With toll free numbers, you ensure that any caller can reach your business hassle-free.
However, there is one catch: international callers may be billed for dialing your domestic toll free number. For service providers like Global Call Forwarding, you can also purchase ITFS numbers. These toll free numbers, short for International Toll Free Services numbers, allow calls to dial the number and reach your business, even if your call center is located in another country. This is made possible through virtual phone numbers, which route calls to and from your primary "destination phone number" instantaneously. If your business is looking to extend its professional reach to new countries and locations, ITFS numbers are the solution you're looking for.
Setting Up a Virtual Office
With more and more companies no longer needing a physical presence where they're doing business, toll free numbers have never been more vital to setting up virtual offices. With the functionality of virtual phone numbers (see above), your virtual office can operate as efficiently as a larger-scale business with toll free numbers. Best of all, your business can sidestep the rules and red tape that come with establishing a new location — not to mention the invaluable savings of capital and resources required to operate.
Author Bio: Tom Senkus is a freelance writer and online marketer, with over fifteen years of experience. His passion is sharing his insights with readers to gain an edge on the competition. For more information, visit tomsenkuswriter.com.