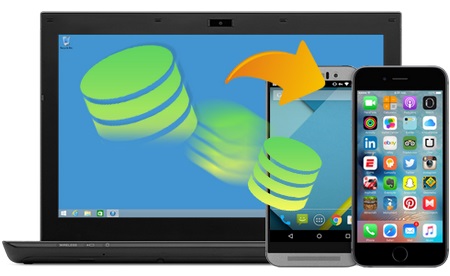 What is so impressive about AcerSync for Mac?
Published On May 17, 2018 |
Software
Is that you have recently shifted from an Android Acer device to Mac? If so,  you must be worried about safely and securely synchronizing your existing data. Likewise, another area of challenge is with the migration of the contacts and calendar from the existing to the new device. Now with SyncMate, AcerSync for Mac, these challenges can't scare you anymore. Paragraphs underneath shall discuss how this smart tool can serve you in instances you are migrating between Android Acer and Mac devices.
A completely automated process of shifting the data between Android Acer and Mac devices
There can be no debate on the point that the migration of data between the existing and a new device, is always a challenging task. First of all, you have to put hours of time for completing the synchronization, and then, there are issues with the efficiency and accuracy of the process. This implies, even after putting hours of time and effort, you cannot stand assured that the process has been done accurately, even without the need to leave the devices without use, just for the completion of the process. Using AcerSync for Mac, you will experience a sweet surprise to see that the migration and synchronization of the data are going on in the background, while you can use the devices as usual. Just with a click, you can automate this process, and hence, save hours of time and effort, in addition to ensuring the accuracy of the process.
You can synchronize media  files as well as folders
The synchronization of folders and media files between devices is definitely more complicated and intricate. This tool has got its pro version that comes for a small cost, and it has the capacity to support you in cleanly synchronizing the complex media files and folders. No matter it is a photo, video, or a folder having multiple data, using this tool, you can complete the process with the maximum efficiency, while you require putting the least effort and time. The best part is that all such synchronizations happen through a secure channel.
In addition to the points stated above, another point that deserves a special mention about this device is that it allows you the facility of mounting the Android Acer as a disk for Mac. This will allow you a smoother access to the files and folders, and you can use it as easily as you would use an external disk.