What Are the Differences Between HTTP & HTTPS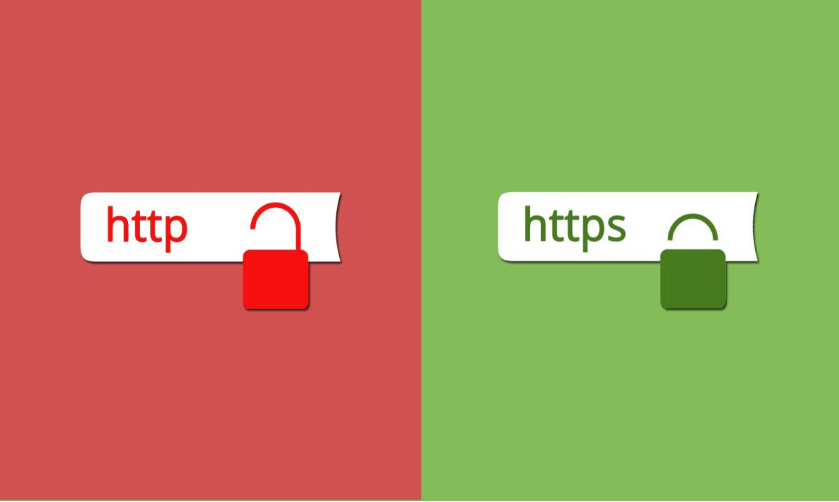 If you're a website owner and you're thinking of improving your website security and organic rankings, you have a lot to take into account. For starters, you need to learn about the difference between HTTP and HTTPS and why Google favours one over the other. Even though you might think that things can stay the way they are especially if your website URL starts with HTTP, we're here to provide all the relevant information. We'll discuss the differences between HTTP and HTTPS and guide you towards making the right decision.
What is HTTP?
Hypertext Transfer Protocol is widely known as HTTP. This type of protocol is used for communication between servers and website browsers. So, it transfers data from the server to a web browser so that the visit or the user of a website can see elements of a webpage.
What is HTTPS?
Hypertext Transfer Protocol Secure, or HTTPS, is similar to HTTP in terms that it is a similar protocol, but it behaves more securely. This is because HTTPS uses encryption to protect the information that is passed between the server and the browser. The connection that isn't secure (for example HTTP) does not provide encryption of the data transferred.
Which matters from the SEO perspective?
Now that you know the main difference between HTTP and HTTPS, you can also look at it from an SEO perspective. Ever since 2014 Google has been favouring websites with HTTPS over HTTP. In other words, it means that a website with an SSL certificate receives a boost in rankings. However, this is a lightweight ranking factor, in comparison to others. Nonetheless, you should not ignore this factor.
What are the main differences between HTTP & HTTPS?
So far, we've outlined the main difference between HTTPS and HTTPS. Next, we're going to discuss additional differences that can benefit your website and help you rank better.
Security and encryption
To put it simply, HTTP is without an SSL certificate, whereas HTTPS is secured with an SSL. SSL is a type of protection used to secure the data that is transferred between a server, the web browser and back to the server. An SSL certificate is used to secure the connection, thus making HTTPS a safer option.
Security and encryption are necessary for data that contains personal information, passwords and other details that might be hijacked by hackers. If there's any reason for Google to believe that your website isn't safe enough for its visitors and that there are risks of cybersecurity breaches, google will lowe your website in SERP. Thus, the best way to avoid this is to use HTTPS from the beginning or migrate your website from HTTP to HTTPS.
Difference in authority
If you're still using an HTTP, Google will view your website as less credible and not as authoritative, even if it has accurate and reliable content. To avoid this, use HTTPS which is by now a golden standard for websites. This is because Google views websites with a secure protocol as more reputable, and credible and it's a great way to build trust with your visitors. People using Chrome as their web browser are even warned that the site ahead is not safe enough and it asks for their persimmon to open the website. People also look for the padlock symbol when the website is belong loaded.
Boost in rankings
The website that uses HTTPS is favoured by Google over websites that don't. This can be an especially important ranking factor if one of your main competitors has the same domain authority, the number of backlinks and the quality of content. Both of your websites are quite similar in terms of the data, but one thing is different. Your competition uses HTTPS, while you're using HTTP. Instead of letting them steal your traffic and get favoured by Google, you can team up with SEO Sydney or any other location to discuss HTTPS migration. Don't let your competitors rank better than you in SERP just because you haven't migrated to HTTPS. The competition is always fierce and you should rely on a strong SEO strategy and your trusted SEO agency to rank your website better.
Better loading speed and performance
A server that supports HTTP/2 contributes to a faster loading speed and better performance. Since most HTTPS is now supported by an HTTP/2, we can say that a website with an SSL loads faster even though it takes some time to load the SSL.
Also, HTTPS performs better than a regular HTTP when loading a mobile version of a website. This is a significant factor because most of the searches these days come from a mobile device. In addition to that, Google also favours websites that have fast loading time and overall better performance if all elements are optimised to be search engine friendly.
Preserve referral data
The last difference is quite major in SEO terms, especially if you have a comprehensive SEO strategy in place and you're building your backlink portfolio. Referral data is data that is passed to your website when your website is linked to another website. In other words, every time you get a unique backlink, that backlink passes referral traffic.
If you still have an HTTP in place, you might not preserve referral data. Whereas, by enabling HTTPS you can identify the best sources of referral traffic and view sources of traffic as either direct sources or referral sources. A direct source of traffic comes from users who type your website in their browser, whereas referral traffic comes from users who visit your website from other sources.
By distinguishing between the two, you can analyse your data and traffic more comprehensively.
Conclusion
Based on all we've outlined, we can safely say that HTTPS is a better choice for your website in terms of building higher authority, trust, and credibility. So, if you plan on migrating your website to HTTPS to reap all the benefits of having a secure website, you should create a website backup. Then, you'll have to enable HTTPS on your website, but it's best to have a team of professionals by your side, guiding your every decision.