What is SCADA Automation Systems?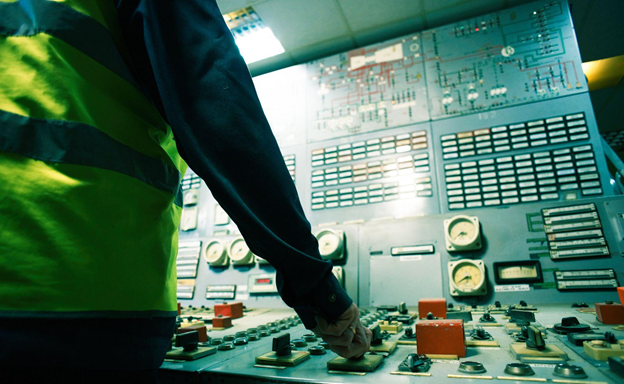 When it comes to SCADA, the first and most common question is "What is SCADA?" followed closely by "How does SCADA work?" SCADA systems allow companies to make smarter, more informed decisions while improving efficiency and minimizing downtime in automated lines. SCADA can be used across a vast and varied range of industries but it's most commonly found in manufacturing, automation, oil and gas as well as wastewater applications.
SCADA automation systems work by connecting local sensors, devices and PLCs (Programmable logic controllers) to an onsite server or a remote/virtual machine. This data can also be saved into a historical database for later analysis. Users can interact with the SCADA system to control processes remotely or through operator workspaces, HMIs (human-machine interfaces) or directly on the SCADA server.
What is SCADA Automation?
SCADA stands for Supervisory Control and Data Acquisition, it is a system of software and hardware elements that allow for industrial organizations to:
Control industrial processes locally or at remote locations
Monitor, gather, and process real-time data
Directly interact with elements such as sensors, valves, pumps, motors, and more through HMI software
Record events into a log file
SCADA systems are vital for industrial organizations since they directly correlate to help maintain efficiency, process data for more informed decisions, and communicate system issues to help mitigate downtime.
Basics SCADA architecture starts with a programmable logic controller (PLCs) or a remote terminal unit (RTUs). These two components are microcomputers that communicate with other objects like factory machines, HMIs, sensors and end devices. They then communicate and route information from those objects back to the computers with the SCADA software.  From there the SCADA software will process, distribute and display the data to help operators and other employees analyze the data to make informed decisions.
SCADA systems can quickly notify operators of issues that are  occuring. For example, if a batch of product is showing a high number of errors, the operator will be notified quickly and can then pause the operation and view the SCADA system data through an HMI to pinpoint the cause of the issue. After reviewing the data, the operator discovers a malfunction in one of the machines. This highlights the lucrativity of the SCADA system's ability to notify operators of issues and come to a quick resolution preventing further loss of product.
Who Uses SCADA?
SCADA systems are widely used by industrial organizations and companies in both private and public sectors. SCADA systems are the backbone of many modern industrial systems because of their ability to help maintain control, efficiency and communication. They work exceptionally well in different organizations because of their versatility to range from simple configurations to large complex systems.
You can find SCADA systems in enterprises like:
Energy
Food and beverage
Manufacturing
Oil and gas
Power
Recycling
Transportation
Water and wastewater
And many more
Modern SCADA Systems
One of the best features of modern SCADA systems is their ability to allow real-time data from the plant floor to be accessed from anywhere around the globe. This access to real-time information can allow governments, businesses, and individuals to make data-backed decisions about how to improve their processes. Without SCADA software, it would be incredibly difficult if not almost impossible to gather enough sufficient data to make consistently well-informed decisions.
Most of today's advancements with SCADA applications have rapid application development (RAD) capabilities which allows users to design applications fairly easily, even if they don't have extensive knowledge of software development.
The introduction of modern IT standards and practices like SQL (Structured Query Language) and web-based application into SCADA software has seriously improved the efficiency, security, productivity and reliability of SCADA systems.
Because SCADA systems can now utilize the power of SQL databases, this provides significant advantages over antiquated SCADA software. One big advantage of using SQL databases with a SCADA system is how much easier it makes it to integrate it into existing MES (manufacturing execution systems) and ERP (Enterprise resource planning) systems which will allow for data to flow seamlessly throughout the entire organization.
In conclusion
SCADA systems make it possible to have smarter, more informed decision making that is backed by real-time data to help ensure that  organizations are running as efficiently as possible with minimal downtime. Especially with all the new advancements in modern technology, SCADA systems are an integral part of smooth running operation.