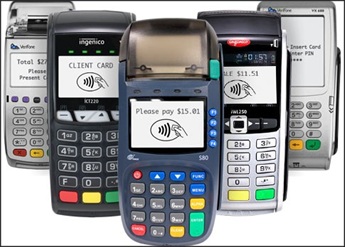 Using A Credit Card Reader For Fast, Easy And Safe Payments
Published On November 11, 2017 |
Technology
Your small scale business has been growing steadily and there is now a need for you to upgrade the payment system for your business. Most of your business rivals are in the process of switching over to better point of sale (POS) systems and many are already using it. It is time to make the change as most customers prefer credit or debit card payments. It is not save to carry large amount of cash around as the crime rate is high in recent years.
POS or Point of sale systems are customized for businesses e.g. retails stores, restaurants, cafes, health centres, etc. for processing transaction. With a POS system, you can accept cash, checks, credit or debit cards payment easily for the convenience of your customers and also for your business.
Before you decide on the type of fully integrated point of sale system, there are things to consider e.g. the type of card payment terminals and devices that are best suited for your business.
The way your business is operated

The types of payments you are accepting

Payment options for your customers

The compatibility of payment system devices with your existing system

Whether you will have any problem updating the software and how often you need to update it

The devices you use should be able to expand with your business. Are they compatible to other devices that you might need to add later

The type of business services covered for the day-to-day running of your business
Today, credit and debit cards are one of the most common forms of payment for purchases and services as they are fast and convenient. For the convenience of customers and merchants, majority of businesses are using credit card readers for their business transactions. Credit card readers help save time, money, and help to keep the waiting line moving during busy periods. These readers make the transaction process easier for both the merchants and the customers. With crime on the increase, carrying a card is easier and safer than carrying cash around with you.
There is a wide range of credit card reader models available in stores and online. Below are some of the products posted on the Merchant Account Solutions website. You can check out the models for more details.
Pax S80 Terminal

Pax SP30 Pin Pad

Ingenico ICT 220 Terminal

Ingenico IPP220 Pin Pad

Verifone VX520 Terminal

Verifone 805 Pin Pad

Poynt Merchant-Facing Screen

Poynt Customer-Facing Screen

PAX S90

Ingenico IWL250

Verifone VX680