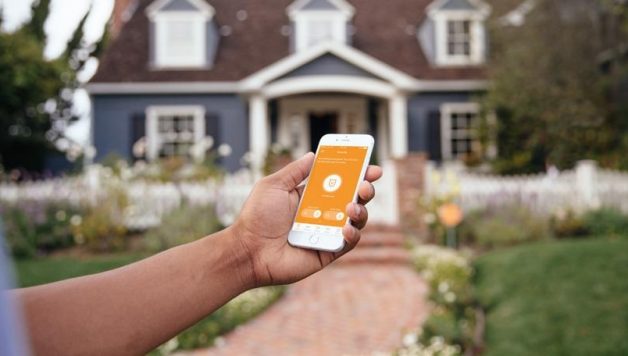 Use of Wi-Fi In Electrical Appliances To Make Them Smart
Published On March 28, 2019 |
Featured
AC or air conditioner are used everywhere from homes to shops and offices, they provide relief from scorching heat during summers and chilly winters. As technology is developing ACs are also developing by their age. There are many applications available in the market which helps in controlling the electronic appliances through mobile phones running on IOS or Android. Plug and play smart air conditioner controller coverts dumb ac into smart one by regulating its power and temperature just with the help of a device. The device senses the humidity and outside temperature and controls the temperature according to it. There is an LCD screen which displays all the important information like time, temperature and humidity. Moreover, one inserts their own photo to customize it.
These wifi ac controllers works with all the brands who manufacture ac and saves up to 25% of energy with regular use, it doesn't matter whether the ac is portable, mini, window or split. Being a wifi one can control the ac from sitting at their office so that before reaching home they can switch on it for comfortable surroundings. During winters when the temperature drops drastically or during hot summers Acc plucks huge amount of electricity as they don't have any software which can decide when to stop condenser and when to start. Wifi controller sends infrared signals to the ac and when the signal is pushed back they both get connected.
Once connected with the ac, the device can control every function like: on/off, fan speed, swing position, modes and many more. Moreover, with the use of wifi ac controller we can adjust the temperature, set schedules, apply location controls, and can see the usage history while checking the live air filter status of your AC and from anywhere. This function helps the user to know whether the servicing is needed or not and if yes then when all of these functions make this device very handy and useful.
You can set heating and cooling temperature for a night or a week according to your comfort level so that one can sleep well. Here are some advantages of using plug and play smart air conditioner controller:
It Saves money: The biggest benefit offered by programmable thermostats is the cost savings. Energy bills are rising in all parts of the world, and the best ever way to combat this problem is to try to reduce your energy usage. This can be done using a thermostat or smart devices as it regulates the temperature according to weather.
Less time in adjusting: Homeowners also love the fact that they need to spend less time adjusting their thermostat with a programmable version. Because with a manual one, it can take some practice and extra time to go through the steps of setting the temperature during different times of the day, like before coming and during the night.
Keep the HVAC system optimized: If heating, ventilation, and air conditioning system is connected with the smart device then the load is reduced which further improves the efficiency of the product and causes less wear and tear.