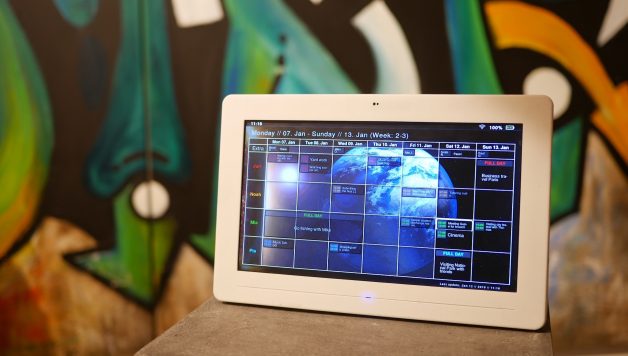 Digital Calendar Thync – Unique Features And Benefits
If you are someone who likes things organized and planned, then you're in need of a digital calendar like the Smart Calendar Thync by Vitec GmbH. It is because this digital calendar is actually a multi-purpose gadget that can totally transform your life and the lives of people you love. It can be used as a digital family planner to make holidays with family memorable and can also be used to set timely reminders so that you do not miss any important deadline or meeting. All in all, Thync is one of the best replacement for paper calendars that you could have asked for. And if you're thinking what are the features that make Thync better than other digital calendars in the market, then you've come at the right page.
What Are The Unique Features Of Smart Calendar Thync?
The first thing that you need to learn about Thync is that it is much more than just a simple digital calendar. The 5 other ways in which this 6 in 1 calendar can be used are given below.
It can serve the purpose of a photo frame. You can use any picture as a personalized wallpaper when not using the gadget as a calendar.

Thanks to the global communication between the specially developed app and the product, pictures can be uploaded worldwide and nice greetings can be sent to your loved ones.




Just send your family a holiday photo to share your holiday with them

It can provide all soccer updates that you might have missed due to a busy schedule. Besides, you need not to physically move the page. The gadget is equipped with a gesture control feature that can detect the Motions of your finger to display what you want to see

It can be used as a weather forecasting digital clock even if you want to get weather updates for the coming days

It can work as a cinema programmer to chart details of all the latest movies nearest to you. Select your preferred genres to be informed only about your favorite movies

It can also bring you breaking new from the likes of trustworthy newspapers and news channels including the BBC, CNN and the New York Times
Benefits Of Smart Calendar Thync
Other than the above-listed 6 unique ways in which Thync is used, you must also know the following details about its technology.
It has a TFT-made display screen that has a resolution of 1024×600; hence, the screen clarity and brightness is quite high

It is remoteless and runs on a long lasting battery that does not drain for 5 days on an average
The product will be available from 7th April 2019 on Kickstarter. Kickstarter is a crowd funding site for new and innovative products.
If you subscribe to the newsletter you can be one of the first to save up to 30%.