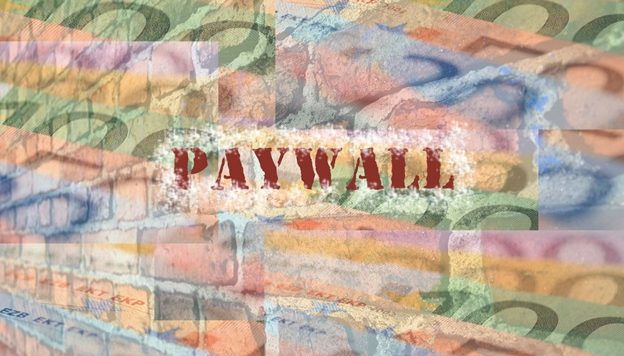 The tremendous benefits of using a Content Monetization platform
Are you thinking of using a content monetization platform to make it easy for your loyal visitors to pay for contents they view? Installing paywalls on your website is a strategic business decision that you should take after due consultation with a paywall solution service firm. Financially successful websites are websites that do two things well.
1.They produce and market high quality contents that viewers can't get enough of hence they keep coming back for more.
They look for different ways to monetize their websites to earn as much money as possible.
If you are producing contents online that visitors find valuable but you are earning little or nothing from them through direct payments, you may want to reconsider your business strategy. You may be earning revenue from other sources but you can earn more than you currently do if only you utilize valuable platforms available to site owners looking to maximize profits.
Benefits of Monetization platforms
Generate more monthly income
The most important reason why online entrepreneurs use the services of paywall solutions providers is because they wish to generate more monthly income. If your contents are good and there are thousands of people who constantly seek them out online, demanding a little fee in form of subscription will earn you more revenue than you are currently generating monthly. Websites that use paywall plugin report a substantial increase in revenue within the first three month of deployment.
Flexible payment plans for subscribers
Paywalls have flexible features and not a cast in iron model that makes it difficult for subscribers to switch from one mode of payment to another. Subscribers who were previously on let's say a monthly plan and wish to switch to a yearly plan can do so with ease after the expiration of their current plan.
Analytics Viewership
You may have granted access to visitors who have paid for the right to access information and content on your site but you will also like to know who is doing what where. The platform designer can help you in this regard by designing a dashboard that makes it easy for you to view at a glance the activities of your online visitors.
Seamless Billing Process
With a paywall platform you don't need to be constantly inundated with visitors requesting that you validate their payment and restore access. Once subscription is paid, the system automatically verifies payment and unblocks access.
System Versatility
Some viewers prefer viewing a sites in desktop versions while others are comfortable viewing the mobile version. Best paywall solutions have mobile versions that make it possible for mobile users to enjoy the same benefits like they would have when accessing your website using a desktop or laptop computer.