Overview of Pre-Development Stages/Actions by an Enterprise Development Company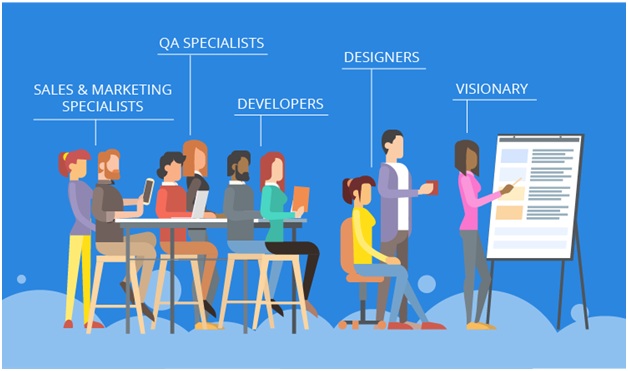 Are you planning to take your first step in the online business sector? Do you want to make money from the lucrative e-commerce industry? If your answer is yes, you should contact professional Ukrainian development team in your area. The professional team has a strong reputation to develop large numbers of responsible websites and web applications for online business owners. For this, such experts always focus on key procedures related to the pre-development stage.
Selection of an Appropriate Web Application Framework
Experts involved in providing enterprise development solutions always choose strong web application frameworks. This means, the framework should contain an appropriate set of program libraries, components and tools organized in a suitable architecture system.
Thus,a programmer creates and maintains enterprise level of web app projects by using an efficient approach. In addition, enterprise developers design different frameworks to streamline the complete development process. At the same time, they push ahead folder structure, organization, documentation and libraries to encourage the reuse of already developed codes.
How Web App Framework is Beneficial
Web apps frameworks separate logic and program actions from design files and CSS. In this way, your website design remains smooth, as the professionals may edit its interface. Even you do not require any external help to implement any change in your website.
Each build is according to the tools, libraries and modules, which help web developers in sharing of libraries and the implementation of complex features fast and efficiently.
Finally, the developed code is of high standard and consistent, because of which it needs relatively less numbers of tests later.
Adopt the Most Effective Lifecycle Model for Web Applications
Web application lifecycle refers to the process of developing any customized web application. It also involves multiple teams involved to accomplish a specific project. Each enterprise development company sets its unique operational styles. Especially, most of the web developers today choose for Agile approach to perform software development.
Prime reason behind using the Agile framework is that the approach entails reduction in the total number of procedures related to project management. Additionally, the approach gives priority and value on efficient teamwork and collaboration. Besides, the Agile approach automates most of the procedures without making any compromise on the offered quality and offers enough flexibility to certain changes take place in a development project.
Look for the Best Possible Web Application Development Process
During this stage, experts of an enterprise development agency review their proposed approaches to application development. The steps assure about timely delivery of any product and without any bug or flaw. Especially, enterprise developers develop the essential roadmap documentation to define any web application, its goals, purpose and direction. Besides, they create functional specifications of any product and create a summary document to highlight key features. Another prime thing to perform during this process is the analysis of third-party integration. Along with this, enterprise developers perform quality assurance and testing of websites and applications.
Therefore, with each of the aforementioned steps, you will expect to avail an ultimate enterprise level website and application development solutions.