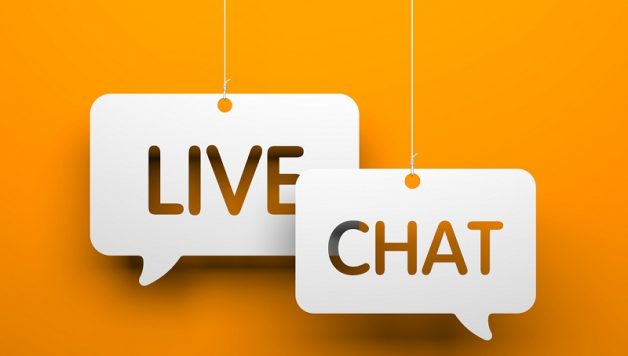 Is Live Chat Software a Necessity or Luxury for Your Business?
Published On September 8, 2017 |
Software
A live chat software is a tool, which is used by many businesses across the globe to communicate with potential clients, deliver remote service, maintain client sites, and talk to remote teams and many more applications. Many businesses feel that having a live chat software isn't a necessity but a luxury for their business. While this may be true for some small scale businesses, it is generally not true. Here are some facts and benefits that prove that a live chat software is an absolute necessity for your business:
A live chat software has features like screen sharing, HD video sharing, HD audio sharing, live chatting, image sharing and link sharing. These features allow remote teams to collaborate faster than they would do via emails. A chat software app keeps the entire team connected 24/7 due to which problems are instantaneously resolved no matter how severe they are. The person assigned with the work is online most of the time and the supervisors can easily keep track of their work with no delay. This makes online live chat and managing remote teams efficient and easy.
There are various B2C companies that use live chat software to connect with their clients. Whenever a client needs support, they can easily get it by logging on to the company's support portal, which has the embedded live chat software. The query is then forwarded to the support official of the right team and resolved within fraction of seconds. Due to this, the customers are 100% satisfied and feel valued, which is the only motto of a good company.
Conversing with teammates is an important part of any corporate company. Without a live chat software, your team would resort to unsecure 3rd party forms of communication not integrated to your system. This brings in a security risk to your systems. Therefore, always go for a live chat system as it ensures security and safety of your communication. Generally, chat systems have a 256-bit encryption algorithm in the backend, which makes sure that if an attacker tries to get hold of your data, it would be really difficult.
If your company uses a mail server for communication, you must have faced some sort of lag in delivering your work emails to the employee's inbox. With the help of live chat system, that delay problem goes away. It is fairly easy to set up and once it is set up, it is the quickest form of communication. The chat system is live 24/7, so all the employees are connected 24/7. You can easily make them aware of their tasks for the day or intimate them about pending tasks. Since live chat software for website is also available, things get much easier. That is the power of a live chat system.
A live chat system is not a luxury but a necessity for proper work communication and it makes the communication much more effective than normal mode of communication.