How to get started with Cryptocurrency in 2019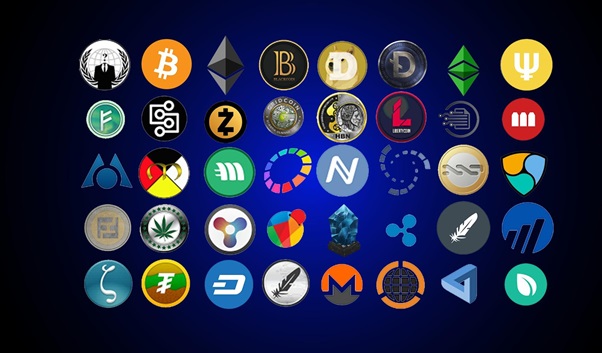 It's 2019, every one of us must have heard of cryptocurrency in one way or the other. Either from a co-worker or you stumbled on it somewhere on the web and you have been dying to know what it really entails. You're in the right place.
You might be wondering, What is a cryptocurrency?
A cryptocurrency is basically a digital or virtual currency designed to work as a medium of exchange. It operates on a system called cryptography to secure and verify transactions. The most popular cryptocurrency is Bitcoin, it's practically everywhere. Click here for more details on the basic idea of cryptocurrency.
Cryptocurrencies were invented in 2009 but they became very popular in 2013. People like us started investing in them around that time. There are over a hundred cryptocurrencies present all over the web, the most popular ones are Bitcoin, Ethereum and Litecoin.
Even though there has been a massive drop in the value of cryptocurrencies over the past year, it is still a viable option to invest. Even six years after the boom of cryptocurrency, it is still a great place to invest money. Essentially, the world is moving towards using cryptocurrencies as an accepted form of exchange.
After getting the basic idea of cryptocurrencies, you must now figure out which of them will yield positive revenue for you. That's why we are here to help. You will have to get a crypto wallet.
A crypto wallet is just like a physical wallet, a place where you can store your coins, only that it is digital. This wallet will enable you to partake fully in the cryptocurrency exchange. There are hundreds of wallets to choose from. Visit Crypthena's wallet page to discover the best ones.
The cryptocurrency exchange is like a marketplace where people go to trade their fiat currency for crypto or exchange one crypto for another. There are many cryptocurrency exchanges just as there are many cryptocurrencies. The most popular ones are Coinbase pro, though I will not advise people who are still new to crypto trading to use Coinbase pro. Bitmex is very user-friendly for beginners but it does not accept US-based payments.
Binance, on the other hand, is quite beginner friendly but everything is based on choice, so we have a list of cryptocurrency exchanges that you can choose from. You can pick a suitable cryptocurrency trading exchange and apply the dollar or diversification method. I highly recommend you to read up on our investment and trading patterns.
Even though Bitcoin is still the most valued cryptocurrency, there are new coins in the market that you should consider. Coins like Tron (TRX) and Litecoin (LTC) are projected to dominate the trading market this year. Binance (BNB) coin and Ripple (XRP) also seem to be gaining traction in the trading market. Steemit, a service community also rewards users with a cryptocurrency called Steem (STC).
The availability of choice in the cryptocurrency exchange prevents a monopoly, a disruption in the world economic order. By avoiding the mediator and decentralising payments between individuals, cryptocurrencies are gradually eroding the monopoly of banks and financial institutions of payment by offering a digital peer to peer solution.
It is never too late to jump on the bandwagon, cryptocurrencies are here to stay and it is only a matter of time before they become the dominant form of exchange. I would strongly advise you to do more research and invest in one or more cryptocurrencies as a sort of mini-retirement plan. The cryptocurrency exchange is a big market that cannot and should not be overlooked. People every day are looking for ways to liquidate many of their assets and convert them to a cryptocurrency. It is rumoured to be the future of the global economy.
If you would like to learn more about cryptocurrency and the market in general, we have a lot of articles that will guide you on your journey. We believe it would help if you read more of our articles on cryptocurrency and trading of cryptocurrencies. In case you want to explore all the different tools and websites you can make use of we recommend to visit Crypthena.com. They are hands down the most complete website library in cryptocurrency.