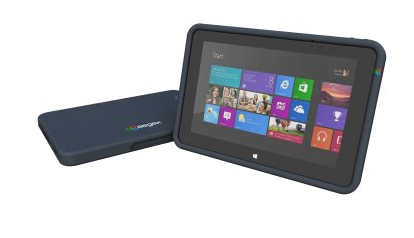 You've held out for days, glued in the television watching and waiting eagerly for market reviews on some of the best rugged tablet pc that you think would be ideal for you. But all along you might have been asking the wrong questions. Instead of "which rugged tablet should I buy?" maybe you should be asking yourself why exactly do I need a rugged or Atex tablet in the first place?
So before you chip into your pockets, let's first talk about a few key reasons to buy a rugged tablet.
Tablets are portable productivity stations
Have you ever thought of checking out your emails or reading your work reports on the edge of a cliff? Some of the best-rugged tablets are suitable for a wide array of applications and hazardous zones. They are designed with latest shock-absorbing technologies capable of withstanding extreme temperatures, knocks, and drops.
Rugged tablets are durable
Nothing keeps our cool intact than knowing our gadgets are indestructible and can survive heavy droppings, spills or worse! Caused by our toddlers. Rugged tablets casings are always built from more special materials such as aluminium and magnesium that keep them compact and durable.
Tablets are fantastic gadgets for meetings.
It is expected of you to jot down essential not while also paying close attention during meetings, a rugged tablet can come in handy as it offers a great way of taking notes unobtrusively, and when the meeting starts getting boring or your or you get worn out, play Candy Crush or Angry Birds on mute.
Rugged Tablets are excellent for movies, games, and music.
Nothing fascinates kids in a car than having a copy of Monkey Preschool Lunchbox or Fruit ninja on a rugged tablet. Kids like to play games, and a rugged tablet goes for a little less than having to buy a play station. Furthermore, rugged tablets can be a more significant source of watching movies or listening to music while traveling on planes. They are light and easily portable which makes them the ideal traveling partner whether you are going to Sahara planes in Africa or visiting The Rocky Mountains of North America.
Rugged Tablets are just cool.
At first glance, some might think rugged tablets are sturdy devices aimed at military employees, space scientists or tech experts, but they offer numerous advantages for everyday users including families and outdoor enthusiast. Owning one of these devices makes you feel like you're from the future.