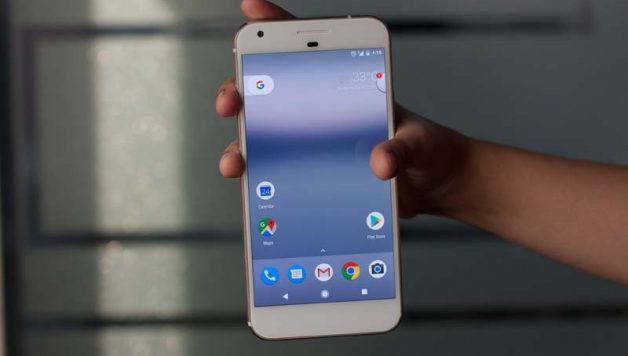 Google Pixel 2 price and launch date already available
Published On August 26, 2017 |
Technology
After all the rumors and leaks, now comes the best of everything and is that talking about a Smartphone Google Pixel 2 that has not yet been presented, leads to the leaks and supposed dates that are intended to be the indicated for the official presentation of this.
Also one of the most common factors are the prices which arrive at an approximate thanks to some specifications and characteristics of the Smartphone so this makes calculate the possible price with which it reaches the market officially.
As you know for now maybe there are two versions of this second generation where there will be a stock version and the plus version, first we will start with the normal version since this can come with two variants of internal storage where it is intended that in the version of 32 GB costs approximately 649 dollars and for the 128 GB version it is approximately 749 dollars.
As for the version plus or also known as Google Pixel 2 XL are expected the same variants as the 32 GB can cost 769 dollars and the 128 GB an approximate 869 dollars, it is worth mentioning that these prices are not officially true because they are simply approximate And calculated of what could cost these Smartphones which are intended to be presented on 4 October.
Pixel 2 XL will look like its "little brother" in many ways. It will be equipped with a Snapdragon 835 chipset with 4 GB of RAM and the same camera. Rumors say that it will have 128 GB of memory, but, like with Pixel 2, we will probably see at least one additional option.
The biggest difference between the two Pixel devices is obviously the screen size. It is expected that the Google Pixel 2 XL will have a 6-inch QHD AMOLED display with an aspect ratio of 18: 9, pushing the device into the territory of the files. For comparison, the screen size of the first generation of Pixel XL is 5.5 inches. Pixel XL 2 (and, presumably, Pixel 2) can also be supplied with the Always On Ambient Display mode (always active screen).
When it comes to software, Google Pixel 2 and Pixel 2 XL will certainly come with a new version of the Android O OS, which will debut on two devices. With a few unique features, the new Pixel can be out of the competition. Last year, for example, the Virtual Assistant Assistant was exclusive to the Pixel series for several months, but eventually "made its way" to other Android devices.
If we talk about the Google Pixel 2 release date, then it is not finalized yet, and brand also didn't comment on this subject yet.
Source: pixel2phone.com