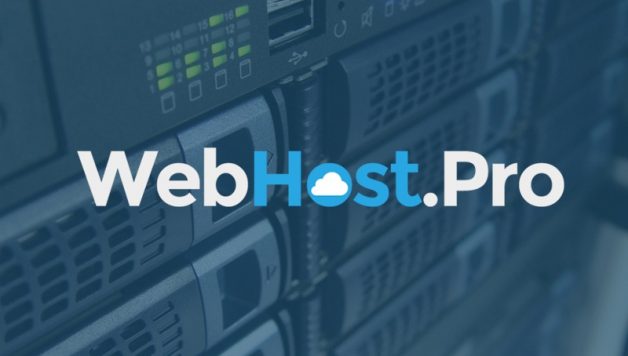 Know All About Domain Privacy at Web Host Pro
Published On August 26, 2017 |
Technology
Domain privacy has emerged as one of the most sought after domain addons accessible today. More and more web hosting service providers are bringing this service up. With domain privacy on your domain registration, your WHOIS info shows something else apart from your info. Thus, you are kept safe from being noticed, seen or contacted online. Though giving out your personal details on the internet isn't usually unsafe but at the least your inbox will be filled with spam mails and you will possibly get junk calls.
Most of the people, who go for web hosting services, do not opt for domain privacy because they are charged with a hefty price for it. While on the contrary, Web Host Pro provides you with free domain privacy. So, all you need to do is go for the web hosting package subscription and you will get domain privacy for free. You do not have a single extra penny for domain registration and its privacy.
If anyone doesn't know about it and has been spending a fortune over it, then Web Host Pro is your solution. The best thing about it is that it doesn't sell you product and services at heavy costs. It renders cutting edge technology, straight forward packages and low prices which easily fall in the budget of novice WordPress owners. All you have to do is transfer your domain to Web Host Pro or register your new ones to save big. It makes your website easy and affordable without any hidden costs.
The very first step to make your presence online is to get a domain name. Web Host Pro gives you the freedom to choose your domain name.

Once you have got the domain name, you need to go for domain registration.

All the prices are available for one year but you can extend it for 10 years.

So, just register and add more domains immediately live.

Transfer your domains over and save money.

You can amend the details, dns or add forwarding live.
The best thing is that you are not charged a penny for domain privacy. You receive

free domain privacy.
Web Host Pro is your best option if you're looking for a reliable domain hosting name with amazing features. You can register, modify and expand your domains live in a simple manner. The best thing is that whether you have a hosting service provider or not, you have full domain management. So, just transfer your domain here and ensure that you get the best deals which never change for any client.
Since its foundation, Web Host Pro has registered millions of domains across the world. You will surely not find anything better and more reliable than it. Keeping the aspects like price, reliability, reputation and service in mind, it is one of the best in the industry and you surely will avail all its benefits being its privileged client. So, do not waste your time and go for it now!