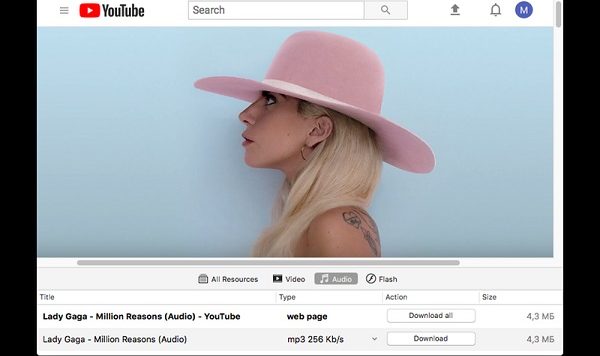 Find your powerful music downloader for Mac
Published On June 6, 2019 |
Featured
The music industry is evolving in a very rapid manner. There are new artists everywhere who are taking their shot to fame and glory. Even if an artist can make it there are millions of songs which are produced on a daily basis. The amount of music which is produced on a daily basis is huge. It is very hard for us now a day to stay away from the internet. If you face this kind of issue of no internet at times, then you can definitely get yourself one of the top rated music downloader. There are a lot of applications available in the market and we have tested and come up with a decision that you should go with the VideoDuke music downloader. Let's check out the VideoDuke music downloader for Mac.
Mac Music Downloader- VideoDuke
The only thing that makes the application VideoDuke stand out in the crowd is its flexibility. Its application comes with a lot of options when it comes to downloading options. In this application, there are options for downloading the audio as well as video files. You can choose the resolution of the video if you are going for a video song download. There are other options available for download which include downloading subtitles and channel details. The application is known to work with almost all platforms so having one application is more than enough for everyone. Today we will be talking about how you can download any music video from the website using a Mac operating system.
How to download any music video using Mac?
The reason VideoDuke was built was to deliver some kind of application which will be easy to use and also convenient for downloading different songs from different platforms without any kind of hassle. Follow the steps given below to download a video from any URL.
The first thing that you need to do is download and install the entire package of VideoDuke on your Mac
Simply go to the website from which you want to download the video. Simply locate the URL and copy it. Always make sure that you copy the URL for a specific video you want.
Open VideoDuke and simply paste in there in the interface and you are now ready.
Before you end up finishing the process make sure that you select the option MP4 in the format option to download the video along with the MP3.
You can find the file in the Download folder of your system in a folder called VideoDuke. If you want to save your videos somewhere else make sure you go change it from the preference section by simply clicking on the Save downloaded file to.
You can now download all your favorite videos and music from all the different platforms with the help of the best-rated music downloader available in the market today. Make sure to explore all the options of the application to know more about the flexibility of the application.