Enhance the efficiency of your business with effective Filemaker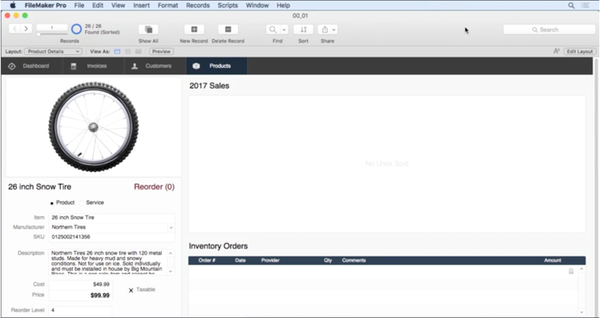 In today's digital era most of the businesses strive to enhance their workplace efficiency, performance and collaboration with efficient and cost-effective technology and Filemaker is rapidly becoming one of the popular choices among businesses of all sizes and types across the globe as it helps businesses to achieve their goal by holding and processing all the important information in smarter and convenient way. With the user-friendly filemaker software custom designed as per the specific needs of the business by experienced and reliable Filemaker professionals, every business can manage their projects, assets, and team more efficiently consequently can give a whole new dimension to CRM system.
Get the best help
To sustain in this hyper-aggressive marketplace, remarkably large numbers of organizations seek the help of fast, flexible, and reliable Filemaker to reduce the complexity and cost of operation. Reputable high-end Filemaker developer experts believe that each business is different, and so does their goal, needs, and budget hence consistently offer custom design Filemaker to support the specific workflow of the business. Hence for getting expected outcome when choosing the custom design Filemaker providers consider certain aspects such as
Experience and expertise
Competitiveness of price
Turnaround time
Quality and variety of services offered such as FileMaker Web Integration, FileMaker & WordPress Integration, FileMaker Hosting, FileMaker Development, FileMaker App Development, etc.
Powerful features
Apparently, with fully functional cross-platform and cross-environment FileMaker inclusive of FileMaker Server, FileMaker Advanced, FileMaker Go and FileMaker Pro businesses can experience quick start, easy data importation, high-level flexibility, built-in reports, team sharing, data security, integrity, etc. Some of the key features that are responsible for FileMaker's high performance are
Customizable Themes
Theme Styles
Layout Tools
Field Formatting
iOS Design and Development
Script Workspace
Single Launch Center
Cross-Platform Access
PDF Maker
Excel Sheet Maker
User Authorization Control
Powerful Encryption