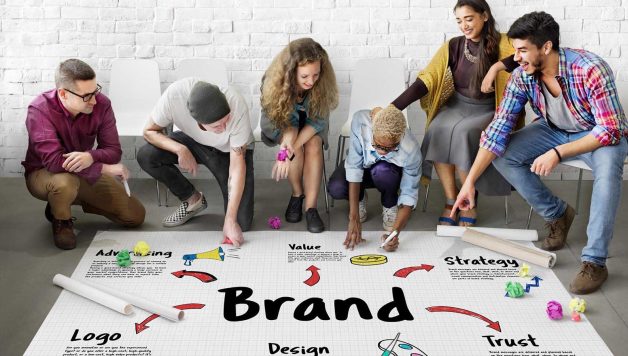 5 Reasons Why You Should Have a Logo?
Published On August 8, 2018 |
Graphics
Every small business starts with thinking that someday they are going to be a brand like Coca-Cola or Pepsi. Becoming world famous is the ambition of every brand, at least 99.99% of brands. But getting global famous and being recognized by your logo isn't the only reason that you should have a logo. Let's check five other reasons why your business needs a logo.
Your identity:

Your logo shows that you own the business, it is your ownership. You print your logo on your products, in your ads, business card, and website. The logo communicates with the potential customers that what you are selling and the benefits you offer them.
New Customers:

Interesting logos create interests in the customers. The curiosity of the customers makes them inquire about the product you are selling and maybe even buy them. So, try to make your logo interesting and appealing.
Differentiates you from the competition:

If you carefully look at a logo of a mustachioed chef, white hat, wide grin, and holding one huge pizza, and what comes in your mind? Well, they make authentic Italian pizza. There are so many pizza shops running across your city, but an attractive logo will create a different kind of appeal in the minds of customers.
Loyalty to the brand:

Logos make people loyal to their brand. You won't like your favorite company to change its logo, but they do, guess as per the need of the time. But definitely, it's going to hurt your feelings. A familiar logo takes a long customer way towards establishing the brand loyalty.
Everywhere:

You can put your logo for your marketing purpose, products, packing, website, social media, etc. This is the way you advertise your product wherever you can. In stores, houses of the customers, internet, etc.
For making a good logo for your business, the smartest thing is to hire a logo designer professional, such as LogoBigbang, and talk to them what you need, and come up with a logo that is attractive.