Ways To Use Motion Graphics For Creating Different Types Of Videos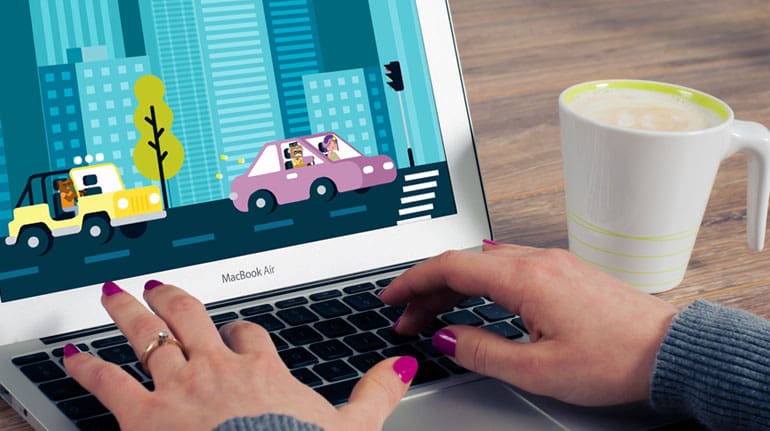 Motion graphics is one of the popular video formats, mostly chosen to illustrate the complicated concept. With the combination of educational and informative content, you can present colourful and attractive graphics for online video marketing. This versatile animation style works with some other types of videos. Motion graphics turn your boring videos into an interesting one. Add creativity to your video by relying on these motion graphics. From the visual viewpoints, the motion graphics will optimize your online video marketing campaign. You can convey your message in the engaging and catchy way.
You may not be much familiar to the motion graphics videos. However, they are highly useful for communicating your business message. They are one of the formal video styles, and you can choose them for any type of business. Lots of B2B and B2C companies are relying on this technique for their promotional purpose. The financial companies, the software makers and IT companies are using these motion graphics for presenting the business concepts in the most persuasive way. You may also use them with different other intentions-
Revealing a professional and serious image-
While you are selling the professional-standard products, you can rely on motion graphics for video marketing.
Conveying abstract ideas-
Motion graphics can be the best tool for revealing the statistics, numerical data and different other facts. Without the motion graphics, you may not easily display these details to your customers.
Creating concepts in a unique educational way
Use motion graphics for educating the audience. The viewers will get an interest in watching these graphics in the video format.
What benefits do you get from motion graphics?
Get values for the higher visual power
Most of the marketers rely on the visuals for conveying the messages. The interesting fact is that human beings are visual learners. Thus, they can assimilate something by having a view at different charts, drawings and designs. The video content becomes easily memorable and highly enticing. Therefore, motion graphics work best for visual learners.
Stunning animations and designs-
The animation techniques, used for motion graphics, make the design livelier. The graphic elements, set in motion, are effective at delivering messaging within a short time.
There is no strict rule that your promotional videos must have motion graphics. However, its versatility has made it highly acceptable to most of the marketers. By blending it with different other styles, you will have optimized benefits. Let us now see how you can merge motions with various other video formats.
Live action- Combine it with your motion graphics
Live action and motion graphics- both of them are impressive techniques of displaying online videos. The best fact is that you will get the positive effects of both these techniques by merging them. Live action means a direct conversation to the audience. Similarly, motion graphics clarify anything dynamically.
You may also use brand colour in these videos for improving the brand identity. Spread the colours to the graphic elements and background.
Whiteboard videos, working with motion graphics-
In case of whiteboard videos, you present drawings to the viewers to deliver the content in a creative and interesting way. You have an educational purpose behind creating these videos. These videos are the combination of a voice-over and a drawing hand.
Motion graphics add motion to the graphic elements for a high level of elegance and sophistication. You use colourful graphics to reveal some facts and statistics.
However, by applying some innovativeness, you can merge both these types of videos. Add motion graphics to the digital whiteboard videos, and make the elements look impressive.
Create an effective combination of character animation and motion graphics
Most of us do not associate motion graphics with character animation. We think that the motion is applicable just for communicating a feeling or tone. However, the feelings, action, sound and look of the characters are essential for any storytelling process. You can impose the human emotions on the inanimate objects. That is what you do to merge character animation with motion graphics. For a better approach, you may add funny and charming characters to the videos. With these techniques, you may add emotion and make your videos more engaging.
Now, we can conclude that motion graphics play an essential role in adding values and attractiveness to you. For making videos online, you can rely on the graphics and amaze the viewers. Your video content will trigger the viewers to take actions and raise the emotions among them. Give a unique touch to your videos. You may use Invideo to create this type of videos for your business or other purposes. Invideo helps you in creating a consistent and meaningful video. It is one of the user-friendly online tools to edit your videos and to make a new one.