4 of the Top Rated Air Fryers In 2018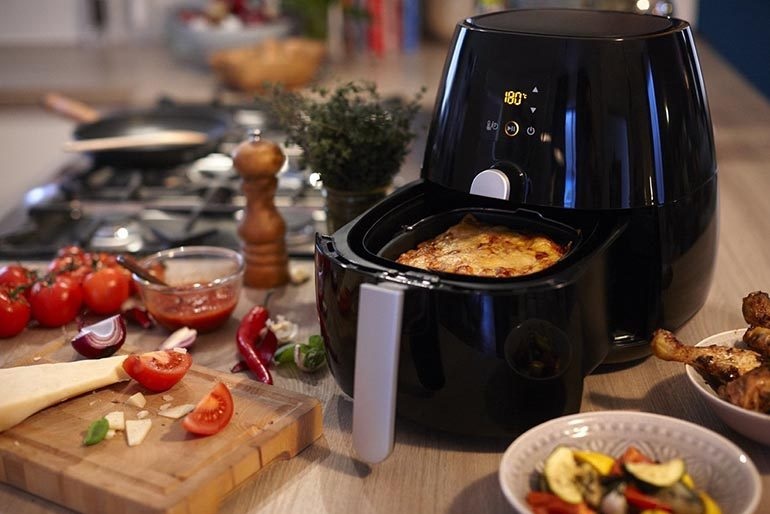 People are known to love fried food, be it French fries, chicken fries etc., but whatever they are, this kind of meals attracts them, and also they are more comfortable even to make. But there are a lot of health concerns with this kind of foods. These type foods are dripped with grease and are too oily. So, after consuming such food the heart concerns got increased these days, people have high cholesterol level, and also people of the world are becoming obese. People who are overweight are more at risk of various diseases.
This is where the air fryer becomes handy. Air fryers fry foods without the help of a lot of oil, sometimes none at all and sometimes one or two drops are okay. They mightn't make the exact taste of the food, but they can make food which is very close to that taste. Air fryers circulate hot air inside them and prepare food. Also, you get food in very less time.
So, if you are going to buy an air fryer for your home, let's look at the top Air Fryer in 2018:
Philips HD9641/96 Airfryer:

This is at the top because it cooks food nicely and also evenly. The QuickDial makes it easier to handle. The customer review marks it as 4.5/5 and is doing very well the market.
Black and Decker Air Fryer:

For people who want a bit lower priced air fryer, Black and Decker are right for you. This device uses very less oil, so if you are wondering about cutting back on your fat, this is one of the most suitable air fryers. It has a large frying basket, which is 2L of size. If you have a dishwasher, cleaning it won't be too complicated.
T-fal ActiFry:

It might not be as popular as the above two air fryers, but it is useful for making food. It has an inbuilt paddle that rotates slowly with the food while it is cooking. You keep the food in and set the timer, and it will take every other thing care. You have to serve your food and/or eat it.
GoWise USA Air Fryer:

This is the company's 4

th

generation

air fryer

. You can set the temperature manually in this air fryer. After the cooking is done, the indicator will deep to let you know.