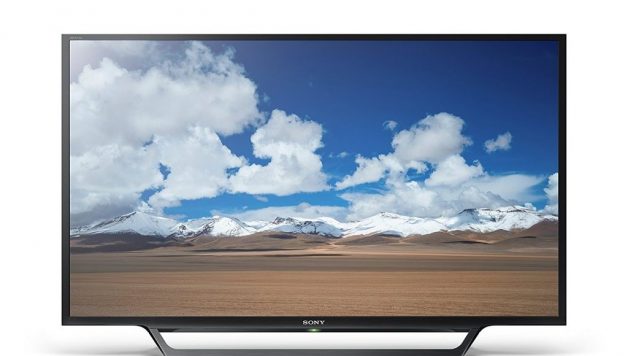 3 Best Smart TVs Under 300 Euros
Published On December 23, 2018 |
Featured
Are you in search of the best smart TV under 300 Euros? Buying the best smart TV is a challenging task as the market is filled with tons of smart TVs. Every manufacturer has a different smart interface, meaning that not all the smart TVs are the same. In recent years, almost every TV has some kind of smart feature; it is quite difficult to find a TV without any smart feature.
In this post, we have compared the top smart TVs. Have a look!
Toshiba Full HD WLAN Smart TV
Size 40" – Product Model: 40L3863DB
If you are looking for the absolute best smart TV, Toshiba Full HD Smart TV is the right choice. This TV features Toshiba Smart Portal, which allows you to use a broad range of streaming services including Netflix, All 4, BBC iPlayer, and many more.
This TV is Full HD that will enable you to enjoy perfect on-screen pictures. With a screen resolution of 1080p, you will have an amazing time watching the sharp and clear imagery. The colors will be vibrant and image detail spectacular.
The TV features USB recording that will allow you to record your favorite content without any trouble. Another great feature of this TV is that it works well with Alexa. Now, you don't need a remote to control your TV, you can talk to Alexa through Amazon Echo and control your TV.
Unfortunately, for some people, the picture might not bright. Everyone might not feel it.
More: https://toshiba-tv.com/uk-uk/40l3863db
LG 28MT49S Smart LED TV
Size 28"
The HD Smart LED TV by LG is an HD ready TV that will provide bright and clear visuals. The Freeview HD Tuner has various entertainment to offer. It has more than 70 TV channels and over 30 radio channels available.
This TV will enable you to have access to a wide range of entertainment options. You can stream your favorite shows and movies on Netflix, BBC iPlayer, and many others. It is perfect for television entertainment and gaming. A great feature of this smart TV is black stabilizer mode. This will offer clarity and enhance visibility in dark scenes.
However, the volume and sound of the smart TV need to be improved.
Samsung V24F39S Smart Curved LED TV
Size 24"
Samsung offers another great smart curved LED TV. This smart TV features full HD display allowing you to enjoy quality pictures. Thanks to the curved LED screen, you can have a wide field of view. You can have an immersive experience of watching your favorite shows.
You can have easy access to apps that will enable you to stream shows and movies. You will never miss a show as you can use Netflix, BBC iPlayer, Amazon Prime Video. A wonderful thing about this smart TV is that you can pair it up with your tablet or smartphone. It will allow you to enjoy screen mirroring. However, the remote control is a bit small, making it challenging to navigate.
Overall, these 3 smart TVs are great for enjoying your favorite TV shows and films. All the TVs are under 3000 Euros offering a wide range of useful features. Let us know in the comments below which one you like the best.