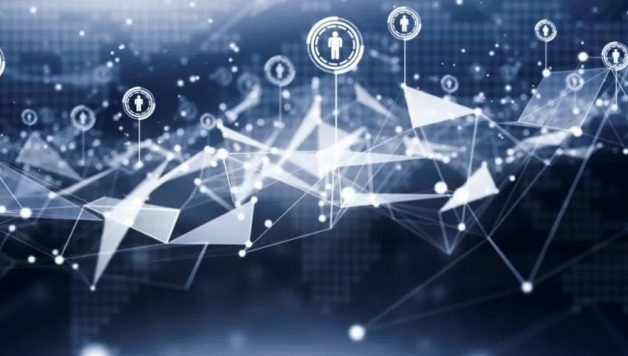 2018 Will Be the Year of Disruption for These 3 Industries
Published On February 21, 2018 |
Technology
Disruption is happening at an accelerated clip year after year due to technologies like IoT, AI and VR. It's the advancement in these technologies that has allowed industry to apply them in new ways that cause disruption in the marketplace.
The Internet of Things, which is the connection of objects to the internet in order to collect data, has been the starting point for Artificial Intelligence. Once enough data has been gathered through IoT then is becomes "big data" which AI is used to interpret. When so much data is gathered it becomes impossible for humans to analyze it in a short amount of time so AI becomes the only alternative. AI has already started to take over tedious human jobs such as customer service. In fact, AI bots will power 85% of the customer service interactions by the year 2020.
Another technology that has exploded is virtual reality and augmented reality accounting for $2.2 billion in 2017. These technologies aren't relegated to killing zombies on bulky headsets. Companies like Yelp use AR technology in their app to display offers and discount of businesses around them while the United States military is using AR to train soldiers.
If you think 2017 was a crazy year full of disruption – with the massive surge in popularity of Airbnb, Lyft and WeWork – wait until you see what 2018 has in store. 360 video and VR will completely change the way fans and players interact in live sporting events. Blockchain technology will revolutionize mobile banking. And the smart grid is getting a major upgrade as sensors in smart homes become accessible for government agencies and power companies.
Mobile Banking
The hassle of transferring money from one bank to another is obnoxious. In the age of Netflix, we shouldn't have to wait 3-5 business days for a check to clear. Cryptocurrencies have decentralized the banking system and offer instant monetary connection from person to person. Bitcoin burst onto the scene in recent years and became one of the hottest cryptocurrencies of 2017 – although it's been slightly hobbled in 2018. Bitcoin, a digital cryptocurrency, is only possible because of blockchain technology.
Blockchain technology is having a massive impact on traditional currencies as well. Banks are actively rolling out mobile banking platforms that allow their customers to transfer funds in seconds, instead of days, thanks to 3rd party blockchain financial platforms.
Payment rails are being optimized to allow for secure data transfer, with hack-resistant duplication of transaction tables, across networks of devices supporting a single process. In the case of global financial markets, companies like Ripple are empowering banks with access to their blockchain platform to complete transactions, without the need to share identifiable client data – speeding up payments and removing the traditional security risks of utilizing third-party infrastructure.
Live Sports
Immersive video technologies like 360 degree video combined with internet streaming have brought live sporting experiences into fans' homes. The online poker industry has taken hold of this as a way to give fans a seat at the table and see the action for the viewpoint of the player.
Poker fans want access to national tournaments, without the cost and hassle of traveling to tournaments. What hardcore poker players and fans now want is unfettered access to all the action. Clicking a mouse button and spinning a digital wheel isn't enough.
888Poker.com is the immersive video pioneer in the poker industry by filming in 360 back in 2016. Filming the 888Poker.com live event meant that viewers can manipulate the angle to see anything they want while the action is happening. Since then, live tournaments are being streamed on Twitch and other viewing channels. 360 degree video is only the first step for the poker industry. VR headsets, like the Oculus Rift have proven the commercial viability of virtual reality technology. The natural progression is to take the live action virtual.
While getting a viewpoint from the table in 360 video is an immersive fan experience, it pales in comparison to the experience a fan gets from virtual reality. If the 360 video live Texas Hold'em event got you pumped up to try your hand at the table, fans can now slide on a VR headset and belly up to the poker table.
Energy
While gaming enjoys advances in VR tech, and mobile banking enjoys the speed and security of blockchain, the energy sector is enjoying an economic boost. This boost is thanks to cost reductions associated with installing and maintaining solar energy panels. The panels themselves are also becoming much more efficient – making the harvesting of clean, renewable energy from the sun more economically viable than ever before.
And the trend isn't stopping. Some estimates show that the cost of solar energy will plummet an additional 56% by 2025. Why is that important? The smart grid initiative by the U.S. government has already installed millions of sensors throughout the grid. And homeowners are racing to make their homes smarter, thanks to the popularity of IoT devices.
In 2018, we'll see the convergence of cheap solar power, advances in smart home technology, and government investment in the smart grid converge to completely change how Americans power their homes, businesses and lifestyle.
Aggressive, eco-passionate entrepreneurs are jumping in to take advantage of the opportunities to help reduce energy use and minimize dirty energy production.
2018 is shaping up to be an explosive year in technology advancement and disruption. We're seeing more immersive live gaming thanks to virtual reality. The power of blockchain technology is revolutionizing how data is stored, secured and transmitted – precipitating a dramatic improvement to the speed and ease of mobile banking. And energy is becoming cleaner and more affordable than ever before. These core industries, which everyone interacts with, will dramatically be changed for the better.