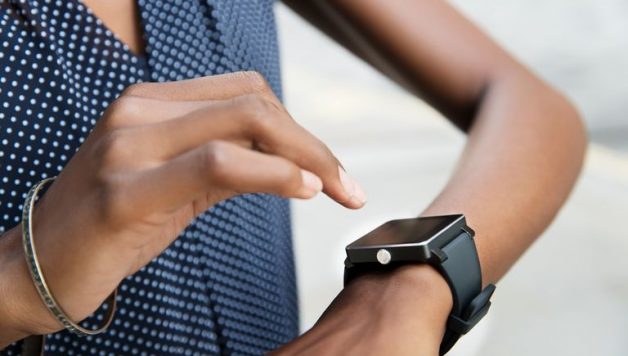 What is smartwatch? Know the smart watch
Published On January 26, 2019 |
Featured
The market always has the insatiable need to introduce new products and improve existing models, especially when it comes to electronic technology. Many are the gadgets that excite the curiosity and euphoria of youngsters and lovers of this niche, and today the trend is a digital wrist watch that has attracted a lot of attention. However, some people still do not know what smartwatch is.

Basically, it is a "smart" clock, introducing functions of smartphones in a simple and reduced way to a small display, connected via bluetooth. That is, they are not only used to set the time and date, but also make it easier for thousands of people every day. Interested in this news? So stay with us as we'll show you some of the key features and accessories of this coveted item.
Key features and functions

As expected, the goal of technological innovation is linked to the practicality and optimization of time, through our gadgets. Check out the advantages offered by smartwatch below.

Own apps

One great benefit that this accessory brings is having some unique applications. This contributes to better use of the smartphone. To think that many of the applications can be accessed through the clock, is also to think about security, especially in overpopulated urban centers.

Notifications and Alerts

Just the fact that you do not have to take the phone out of your pocket or pick it up to answer an important message or access a document quickly is enough reason to get one. This brings unimaginable comfort to the user. Still, you can access social networks like Twitter and Facebook, posts in Instagram and, of course, Whastapp is also included.

Design for each style

It seems somewhat irrelevant to discuss aesthetics and convenience, but it is not. If it is larger than the consumer's pulse, for example, it can cause discomfort and even unnecessary overweight. In addition, if it is difficult to manipulate and use, the manufacturer risks losing sales. It is important to say that smartwatch is specially made to fit any style so as to become quite versatile and be able to be used in various environments and occasions.

Battery life

Those who have black and white screens, give an autonomy of approximately 4 to 5 days. Color-screen watches have a maximum durability of 3 days. Either way, everything will depend on the use it makes of the device and the features contained in it, which can increase or decrease the consumption of the battery. It is worth mentioning that the smartwatch can be wired or magnetically charged.
Top Brands

Some important brands have already adhered to the idea and have been prominent in the presentation of the product. However, buying a smartwatch does not mean having to spend a lot of money. You can buy a variety of smartwats at affordable prices from Wearable Technology on DHgate.com.
Here are the highlights!

Apple Watch

Dubbed by fans and fans as "iWatch," it pledges to be more accurate in time, having customization in the time format on the screen. In addition, the device is programmed to give a weak vibration in the skin when the user receives notification.

Galaxy Gear (Samsumg)

The watch has 315 mAh of battery and yet Bluetooth 4.0 connectivity, accelerometer, good audio output, voice command and more. They also have camera on the bracelet – but the quality is still low.
Smartwear (Sony)

They bring with them a music player, monitoring of physical activities (turned completely for that) and are thinner and more malleable. They also have sensors just like the Galaxy Gear and Apple Watch models.

Many consumers who still do not know for sure what smartwatch is have discussed the issue of the values of this device and whether it really is worth the price. In contrast, there are so many functionalities and practicality they bring, that it is easy to understand why, after all, it should be considered a product with satisfactory cost-benefit.