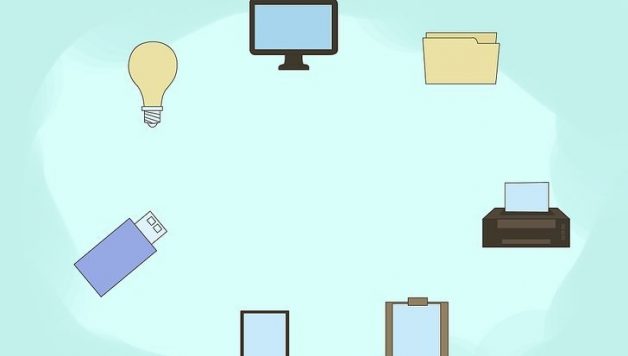 What Is a Business Continuity Plan?
Published On January 4, 2018 |
Technology
For those of you who are wondering what a business continuity plan is, it's basically a business recovery plan. It defines the possible risks that can disrupt your business, methods to reduce the occurrence of these events and what to do when a disaster struck the business. You don't really have to determine if you need a continuity plan, whether something bad happens or not, you still need one.
Goals of The Plan
The goal of a business continuity plan is pretty much to eliminate or minimize the impact of an unfortunate event on the business. For this purpose, you will have to set the following goals:
Have an alternative location for conducting your business

Always have access to additional key items that are necessary to run a business

Key people to help you run your business at the alternative location  

A plan to resume the normal business operations ASAP
No matter what you created the business continuity plan for, it should have some key elements such as:
Initial Response
In case something disrupts the day to day operations, your team should have an initial response at hand that tells them what to do immediately. Protocol for alerting the high decision making authorities should also be black and white. When that's in place, no one will panic.
Communication
Once an event takes place, chances are multiple stakeholders start taking actions to stabilize things. The situation can become messy if everyone starts giving orders at the same time. The only way to avoid this is to communicate. Communication is necessary for invoking responders, notifying the management, alerting potential stakeholders, updating the current state of restoration activities, report to the senior management and facilitate collaboration among respondents.  
Prepare for Staff reallocation
You need to identify people with the right skills to performing and maintaining the essential business functions. Prepare a list of special tasks and skills which are generally required in emergency situations and assign them to the right employees. For instance, you will need a crisis management team, IT backup and a team that can define security perimeters and employee support.
Identify Potential Issues
What is going to happen if you have to reduce, alter or eliminate some essential functions due to the unfortunate event? For this purpose, prepare a document that contains the following points:
All the identified issues

Action plan for each issue

Responsibilities to each individual as per a specific function
Return to Normal
Once the disruptive event ends, there should be a plan to move back to the normal routine. Here are some questions that need to be answered:
How should the back logs be reduced?

How should a transit  be made between the post event catch up tasks and normal operations?

How to collect information for insurance and regulatory purposes?
Revise, test and update the plan
Even if no unfortunate event occurs, you must keep on testing the plan by running trials. This will help you identify the weaknesses in your plan and update it according to the changing business needs.
Remember one thing, no two businesses will have the same contingency plans. Many companies have smaller plans prepared that can be enlarged according to the intensity of the event.