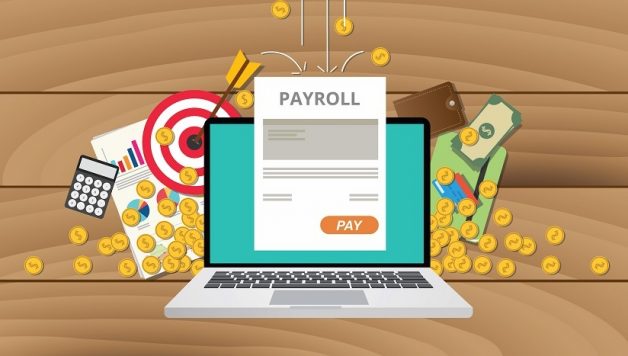 How to choose the absolute best payroll software for your business
Published On January 4, 2018 |
Technology
There are so many aspects of running a business that may push you outside your comfort zone. And, payroll processing is one of those thorny issues in the HR department that might throw you off-balance, especially when things go awry. Besides clinking thousands of hours of payroll processing experience, running payroll can be an intimidating, time-consuming and out-rightly stressful affair.
As a result, it takes a lot of time for finance and HR teams of small and medium enterprises to process employee payroll. To save time, money and other resources, you might need to invest in the best payroll software. That way, you won't have to worry about incurring costly errors that will hurt your balance sheets.
How can you get the best HR payroll software for your business?
The winning formula = choosing the best payroll provider
Yes, that's where you need to start from. There are so many ways you can find out the best payroll software solutions providers:
Ask for recommendations from businesses using HR payroll software solutions or other payroll providers. That's way, you will be able to evaluate the company's service levels and processes.

Using company review sites such as Better Business Bureau, you can look up reviews about specific payroll providers, and probably a gist into how long the company has been offering such services.

If you are in India, you would probably want to see the hottest recommendations from software review site, Software Suggest.

Reviews from sites like Facebook and Google can also be helpful.
How to determine if your preferred company is a good fit
Now that you have identified the company, you can narrow down further and put a few factors about the company into consideration:
Security measures they have in place for the payroll solution –

Payroll processing staff handle very crucial employee data. There is a lot for confidential information that can be misused for fraudulent purposes if it gets exposed

.

Find out how secure their systems are. What security features and software – ant-viruses, anti-malware, anti-phishing- and how prepared and trained are employee about online safety.

 

Are they screening employees before entrusting them with the confidential customer information?
How is their software system up-to date with statutory regulatory requirement?

Tax law is quite complicated and evolutionary. The system should be designed such that it should accommodate any changes within the federal, state and local tax regulations. Why is this check important for you? It ensures that the company has airtight processes that allow it to stay up to date all on all the changes. That way, you eliminate the possibilities of incurring costly errors.

Do they have their internal control processes properly audited?
Best payroll providers care much about their customers. As such, you need to not only occasionally perform audits (at least annually) but also provide a copy of their reports (SSAE report) to its customers for review.
Choose a software system that works best for your company
Do your due diligence. There are quite a lot of factors you need to put into play:
Does it offer you the convenience you need? –

Running your payroll software should be an effortless experience – smooth and easy to perform. Besides, a good payroll software should not confine payroll processing staff to four corners of the environment.

It should be such that, all the tasks can be accomplished on gadgets like mobile phones, tablet or any computer, wherever you are.

Is it easy to set up? –

The banes of manual payroll processing is the amount of time consumed on paperwork. That's why companies are switching to more advanced paperless systems that are easy to set up and don't require a steep learning curve or have spent hours to end or thousands of dollars training your employees.

What about the cost of acquisition? –

Most small to medium business often run into financial challenges. Thus, many of them will choose a payroll system that not only allows them to efficiently process their payroll but also the one that doesn't harm their purse. But you have to be on the lookout for hidden fees so that you don't buy the services more than what you had budgeted for.

Partners and integration –

Your payroll provider should be ready to partner with other

HR software

systems. That way, it only allows you great flexibility, but also ensures all HR and accounting core functions are centralized. Why it important? It ensures that you are not going to make more errors while switching between different systems.
Why outsourcing payroll serve you better?
You want to save your company money. That's actually one of the biggest potential benefits you would earn for outsourcing payroll. Among other things, there are huge penalties that come failing to make the necessary money monetary remittance to the authorities in for of tax other statutory deductions.
According to 2016 IRS reports, about 5.8 million of fines and penalties were advanced in relation to employment tax.
How does outsourcing payroll help? The controls the payroll system runs ensures that your business complies with all the statutory requirements, and stays up-to-date with any other federal regulation. Besides saving you money, payroll software saves you time. So that managers spend more time managing your employees and not payroll. That's why toy need to choose a perfect payroll provider.
Choosing the right payroll partner is good for your bottom line
There are lots of great payroll software providers in India. But it is always prudent to countercheck the ones you go for the services. Understand exactly what you're paying for.  For instance, if you love to try the products first, you can opt for the providers offering free payroll solutions in India. If you want to get started right way (don't want to incur costs of maintenance), premium versions might be your best bet. It's up to you to make up your mind what you need.
While there still companies using payroll software, there are more benefits to integrating a payroll software solution. These platforms provide your business with alternative solutions your business to save time, increase efficiency and prevent costly errors that might dent your pockets.