What Are The Best Television Wall Mounts To Invest Money?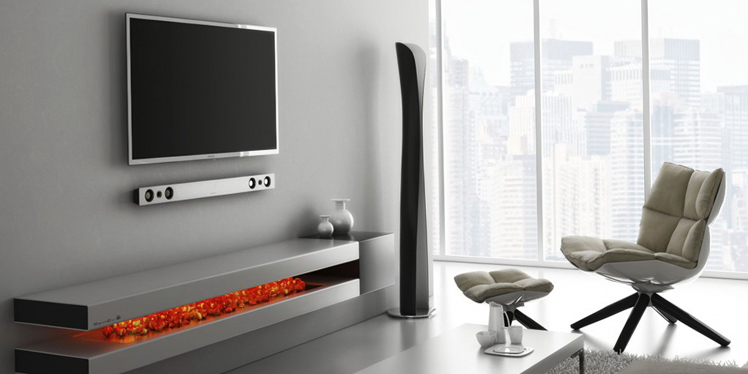 Do not be precarious when buying a television wall mount for your house. There are a lot of things that you should consider while buying one. The most significant ones that can make all the difference are given below.
Always consider your budget

Find out if the TV wall mount you're eyeing can support the weight of your TV set

Find out the tilt angle and swivel rotation. These specifications play a significant role when considered with respect to the dimension of the TV room
4 TV Wall Mounts You Can Consider Buying At Primecables And Akin Companies
Amid the many options, the 5 types of TV wall mounts listed below are the best options since they're economical as well as flexible.
Elegant Slim Full-Motion Wall Mount
Ideal for flat-screen LCDs and LEDs between 26″ to 55″, this one can easily hold up to 40 kgs. It's best known for the following features.
A tilt angle of -15°~+15°

Flexibility to install the mount anywhere from 2.67″ to 11″ from the wall

A 120° swivel angle

Capability to withstand weight three times the specified value i.e. 40 kgs
Under Cabinet Tilt TV Wall Mount Bracket
This wall mount bracket – perfect for small and cramped TV rooms – has the capacity to secure flat-screens up to 27″ of display screens. The maximum weight it can hold is 20 kgs. It also has the following features that add to its value.
A secure locking mechanism to hold TV sets

Can be mounted on the ceilings too
Full-Motion TV Universal Wall Mount
This wall mount can be used for LCDs and LEDs as heavy as 25 kgs. Its best features include the following.
It has a magnificent 180° swivel for smooth rotation

It has a tilt angle of -12˚ to +12˚

It has a heavy duty steel construction to hold flat-screens between 23″ to 37″
Super Solid Large Full-Motion TV Wall Mount
This TV wall mount is perfect for large flat-screen and curved LEDs and LCDs from 50″ to 90″. It can easily handle 75 kgs of weight and offers the benefits of the following features too.
Level adjustment feature (+3° ~ -3°) for a perfect viewing angle

Flexible tilt angle from +5 to -15

+60 ~ -60 swivel angle with a quick lock technology to hold the TV sets securely
To conclude, TV wall mounts are amazing options for organizing the house and securing the TV sets.