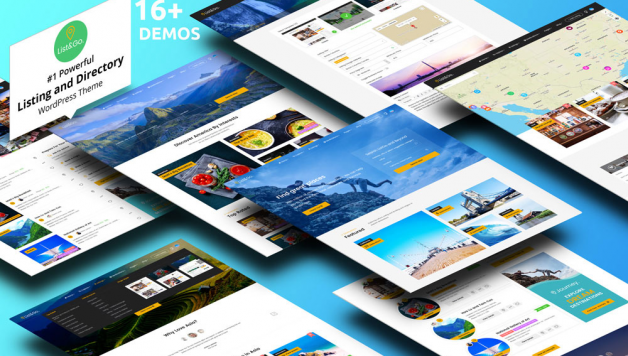 Useful Tips for the Designing of a Digital Directory  
Published On October 27, 2017 |
Technology
One of the major benefits of using a digital directory is that it can be designed around your brand and edited when the need arises. The possibilities of what you can do with digital directories are limitless. However, you should keep in mind these design principals when creating you digital directory.
Pick the Orientation Carefully
A digital directory can be in landscape or portrait. The one you choose will depend on the listings that you have and where the display will be hanged. Besides that, you should consider if you are going to hang multiple displays close to each other.
Make it Legible
It may seem obvious but legibility is one of the most important aspects of the digital directory. It is also amongst the hardest aspects to design. People need to be able to stand a few feet from it and read it without having to squint or bend down to read it. Remember that not everyone has perfect vision.
Have Contrast in Mind
Contrast and readability go hand in hand. Contrast here means the colors you use, fonts, images, and object size. The right combination helps to create interest and helps important information become visible. Always avoid making the digital directory feel cluttered by using white space.
Make use of Good Quality images
If you decide that, you must use an image on your directory; ensure it is a high-resolution image, scaled properly, and bright. Ensure there is enough padding around the image. This way, the text does not just appear next to them. Besides that, ensure that you only use images to which you have licensing.
Keep it in Line with Your Brand
The color scheme, fonts, and the theme that you use for your promotional materials should be similar to that of the digital directory. If your directory is for just one business or office, you will have more freedom in adding elements of your brand. If the building hosts a number of businesses, go for all-purpose fonts and colors that fit in with the overall building.
Alphabetize and Categorize Listings
The organization is important, especially for a digital directory with many listings. If the building is host to different tenants such as a mall, divide the listings into categories such as kids, home, food, apparel and many others. Within the categories, make the listings alphabetical.
Avoid Doing Too Much
When designing digital directories, try to be restrained. The possibilities are endless for what you can do. However, the more creative you get, the more confusing it is likely to be. When designing a digital directory, the main aim should always be function. Every other design aspect should be looked in that light.