Understanding the internet speed with Centurylink speed test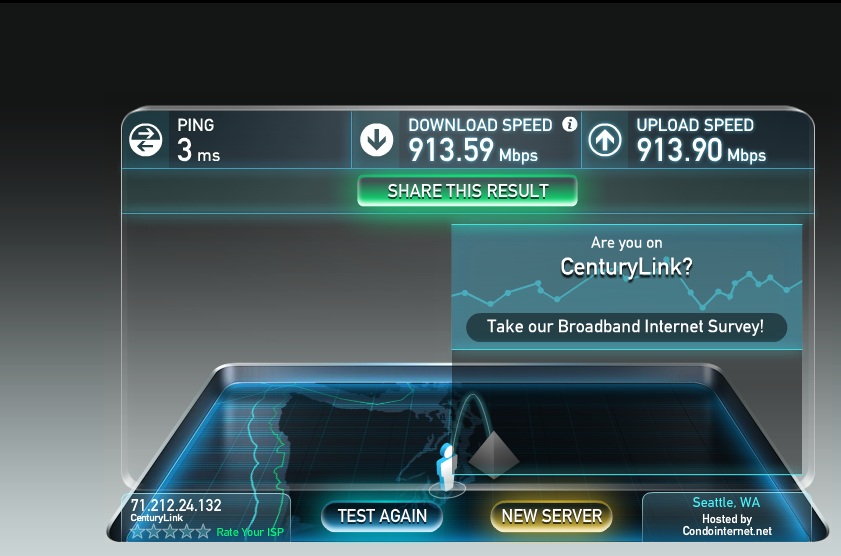 With the poor connection, slow internet and low download speed, definitelylet you wonder,do you get the required bandwidth you pay for? Haveyou ever tried to confront your internetserviceproviderafter taking the internet speed test? The answer will end up in a silence. It is because most of the internet users are not well aware of the Centurylink speed test tool that is available online by CenturyLink communication company for free. We will shed thelight on a variety of factors which will lead you to check internet speed on aregular basis so that you can find the conceivable remedy as quick as possible.
Reliable affordable choice at lower price
Yes, for everyone despite the speed, thebill is also the main concern while selecting an internet provider. Hardcore gamers, freelancers, people who work at home, or even business oriented peoplealways want to stay connected do recommend CenturyLink. It does offer efficient speedand faster service. It is an ideal choice for low to medium daily usage. Remember that no other internet provider can beat the attractively priced internet bundles with 3 years of price guarantee.
Advantages of Centurylink Speed test
Following are the advantages of taking speed test on aregular basis.
Get to compare results with the promised speed by the internet provider.

Lets you improve poor performance

Give adetailed report on download and upload speeds.

Reliable results

Lets you understand your internet speed
Customer services
Centurylink promises to provide useful information to the customers which will support the needs including speedtest, tutorials for self-installation or store locators. The customer can reach the customer support via telephone, chat, or by email. However, with asubscription, Norton Antivirus is also included. CenturyLink low-income affordable plan will satisfy your needs.
How to use CenturyLink speed test tool?
The Centurylink speed test tool is reliable and provides accurate results. Many local servers offer their free speed test tools but the result you get is flawed. It is best to try out internet provider speed test tool for comprehensive details.
Visit the link for CenturyLink Speed test tool.

You will see a round circle and GO will be written in it.

Click on the Go, and wait for 30 seconds.

A graphical report will be seen showing download and upload speed in Mbps.
What is a bad result?
After taking the test, you may be wondering about a bad result and tips to improve your internet connection. If download or upload speed that is 0% to 50%blow than you pay for, it is probably a bad result. It is the ideal time to claim your right from internet service provider so that the situation can be improved immediately and you can perform better in your work. Remember to take thetest at multipletime on peak hours.
Verdict
Trying out various tips to improve the bandwidth won't do its work until unless you connect to ISP. It is an important factor to take a Centurylink speed test and tell others about your fast internet connection. A good connection will automatically result in enhanced performance.