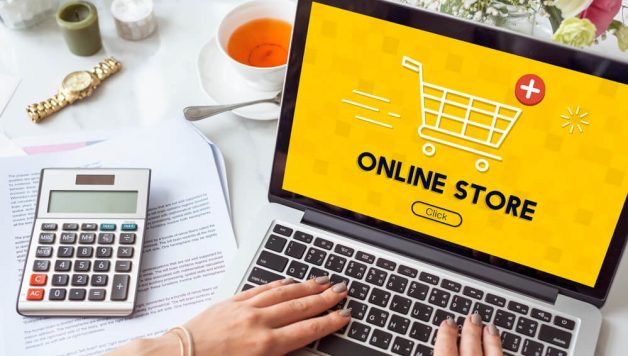 Trends of B2B ECommerce in 2017
Published On September 8, 2017 |
Technology
Forrester estimates that by 2019 the B2B e-commerce market will be worth $1.1 trillion. In the year 2017, B2B is not just about selling products and gaining profit. A lot has changed but many manufacturers are sticking to their outdated methods and not providing the experience B2B customers expect. Awareness of the currents trends in B2B e-commerce can help you keep track of the latest expectations of the customers and how to meet them. So here are some rising trends in of B2B E-Commerce in 2017:
Mobile-Commerce is the new trend
By the year 2020, it is estimated that mobile phones will generate 15 percent and tablets will generate 33 percent of e-commerce sales. 80% of internet users have smartphones and devices.
This is a smartphone era. The smartphone is handy, it brings down information from all over the world on your hand. According to Forrester, 52% of B2B customers research about the products they are about to buy using their smartphones.
So owning a Mobile Application for B2B e-commerce is a game changer. Optimize the application, it should deliver high performance on every mobile and tablet, make it user-friendly and provide every piece of information in it to make the work of the customer easier.
Enhance post sale customer experience
Post sale experience has become very important. In B2B e-commerce you maintain a long relationship with customers, whether they are individual customers or business customers. Bad post sales experiences can lead to bad reviews online. And as mentioned in the above point, customers research about everything before buying a product. So it can lead to losing future customers as well.
To maintain a positive post sale relationship it is important to have a strong customer service sales team. Keep a customer service team available 24*7 via a helpline number. The team should consist of people who have a good knowledge of the products your website has and your company's policies.
Like at times a customer can have bad experiences with a product. An easy return and quick refund can make them forget about that bad experience.
Smart Personalization is important for growth
Smart personalization can be achieved by using Artificial Intelligence and Machine Learning. Try to reduce the number of clicks the customer has to make to buy a product. To achieve this turn history data into insights.
For example:- You have a loyal customer who has left behind some products in the cart. After sometime send that person an email with a discount coupon. This personalization will make your customer feel special and happy, and thus encourage him/her to buy those products.
Customers want consumer-like-buying experience
According to Forrester, "Omni channel B2B buyers generate more incremental revenue and cost less to serve than single-channel customers." The buyers want all the pricing, product information, package tracking, customer support, etc to be available on the website or the application so that they are well informed.
Like you can provide an online chat system, that is available on the website and the application Where the can ask about their simple queries like which product is best for their needs? Which will be more beneficial?. Provide answers for the questions they would have got if they bought from any store.
Don't forget to focus on the Global markets
Once you have conquered the local markets, it's important spread out to global markets as well. The Internet is a source which allows ecommerce to reach out to various potential buyers all over the world. Good name spreads easily over the internet. If you earn a good name in local markets, then international would also opt for you. China is the best example of successful growth in Global Market.