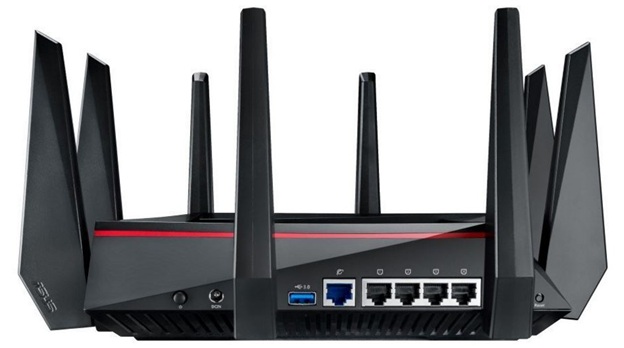 Top Tips To Select The Most Appropriate Gaming Router For Best Fun
Published On November 29, 2017 |
Technology
Selecting the best gaming router for your use may seem overwhelming at the time because there are plenty of options available within your easy reach. But the billion-dollar question is about finding the best out of these piles of options. The individual search will take a long time: you can try the checklist suggested here to streamline your online hunt!
High-speed wired or wireless router
For best gaming experience, you need is a high-speed router, regardless it is wired or wireless variety you prefer to have installed. Gaming is a high-intensive bandwidth application. But the problem is you need to check a few points more before you settle on a hi-speed gaming router.  Check some more features suggested next.
Verify beforehand if it supports high-quality service technology
One of the most important points you need to verify before buying your gaming router is its compatibility with high tech service technology. Unless it is adequately compatible you will not be able to play all Hi-tech games and that's indeed a big compromise of entertainment quality.
Furthermore, this compatibility offers the system the potential to offer the game as well as video traffic higher priority than it does for other applications, for example, downloading files or for browsing the web. This service is named as QoS: the router you select should support QoS for high-speed gaming support.
Check for facility of selectable dual-band frequency
Selectable dual-band frequency is another must for high-speed gaming. This type of wireless router allows for both the use of 2.4 GHz and 5 GHz in order to offer you clear and smooth performance while giving you the ability to surf the Internet.
Shop a router with Gigabit Ethernet ports
This is an important facility on gaming router because it will allow you to wire a gaming console or a desktop to any one of the gigabit LAN ports and enjoying the privilege of 1000 MPBS speed of the internet. With this facility integrated into your gaming router, you don't have to deal with unwanted latency and signal interruption.
Dual-band routers are a better choice
Gamers having networks with more than one device for accessing the Internet connection at one time and willing to play games wirelessly should opt for dual-band routers. With a quality dual-band gaming router, you can reserve a 5GHz-band for the device being used for gaming. Devices and computers that need simple surfing the net or for checking email can smoothly connect at 2.4 GHz.
These are points you need to check and verify before buying a gaming router. If a router fulfills all these features, be sure you have chosen the best in gaming router category.