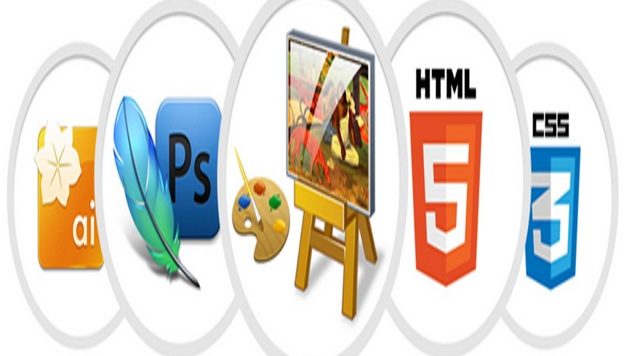 Top 6 Web Design Mistakes to Avoid
Published On July 19, 2017 |
Web Design
Do you know that poor website design can hurt your SEO efforts? A great website is your entry ticket to successful digital marketing. At a basic level, web design in Albuquerque must suit the needs of both users and search engines. It should be user-friendly and let the search engines robots navigate pages with ease. Here are some web design mistakes to avoid if you want to drive more traffic to your website:
One of the most essential SEO elements is the header tag (<h1> </h1>). If your website does not have these tags, especially on the home page, the search engine cannot determine what the website is about. As a result, nobody can find your website in the search results. On the other hand having header tags in the right place can take your website to higher positions.
High resolution images with elaborate color combinations can make your website look breathtaking but large files can bog your website down. The Web design companies in Albuquerque pay close attention to the size of the files they upload to avoid this issue. By including large media content, you can negatively impact the speed of your website. Slow page speed can lead Google to push your business down in the search results rankings.
The Google PageSpeed Insights Tool will allow you to determine whether an image is too big for a webpage. If that is the case, compress or resize the image and then upload it again.
Google weighs the importance to the user experience heavily and rightly so. The appearance of intrusive pop ups and ads before the users can reach the main content will severely affect your organic traffic.
Always add a text layer over an image rather than adding text into it. Unlike us, search engines cannot identify the "text" given in the image. This could seriously affect your website, especially if the text includes the header tag. Additionally, the text will appear very small on a mobile screen, leading to poor user experience.
In this web designing technique, the contents continue to load at the bottom as you move down the page. Though it is great visually and makes browsing easier, it presents some SEO challenges. Web design experts in Albuquerque set paginations properly, so search engines can find content beyond the most recent posts.
Missing Product/service pages
Do not miss these pages at any cost. They are essential for the success of your websites. They can be very useful to use your target keywords, providing a great opportunity to attract more organic traffic. Also, include descriptive contents in the product/service pages.
Keep these crucial SEO elements in mind while designing a new website or redesigning a present website.
A Little about 1st In SEO:
1st In SEO is a leading SEO company in Albuquerque specializing in web design, search engine optimization, local seo, content marketing, social media marketing, reputation management, branding, video creation and search engine marketing. To know more, visit https://www.1stinseo.com/about-1st-in-seo/ or Call 505 247 0625. Location: 315 Central NW Suite C, Albuquerque, NM, USA – 87102