The Rising Popularity of Voice Search & Its Relevance in SEO
Published On July 19, 2017 |
Technology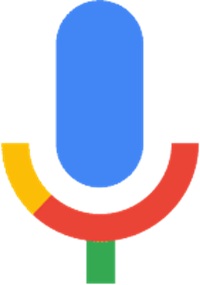 Voice search has been a commonly discussed technological concept in the perspective of SEO in Sydney, but it's also widely used for several purposes such as getting directions to a nearby grocery store, finding information about an album or a movie, or discovering a delicious recipe and more. Voice search has also been adopted for several other purposes and it has started to influence B2B SEO marketers as well. This is why it is time for brands to start optimising themselves with voice search.
Who Uses Voice Technology?
Voice technology, since 2014, has been used by 55 percent of teens and 41 percent of adults. While adults majorly use this technology for purposes such as text dictation (with the intention to avoid typing on small devices), teens use them to ease homework.
Owing to its increasing demand, virtual personal assistants are now being developed by major tech moguls including Apple, Microsoft and Google and integrated into smartphones. Moreover, devices such as Amazon Echo and Google Home has also been becoming increasing popular, with sales expected to exceed 24 million this year.
How to Prepare Voice Search for B2B SEO?
According to analysts, 50% of all searches will be done using voice by 2020. Here are 3 ways to prepare for SEO in Sydney and optimise your site for voice search:
Focus on Mobile: Voice searches are mostly used on mobile devices, hence mobile optimisation is a wise step. Such optimisation include improving page load speed, avoiding drop-down navigation menus and modify/format videos to support full screen display for better mobile user experience.
Long Tail Keywords: Voice search queries are more conversational, meaning they are going to be longer than regular text searches. Hence find more long-tail keywords that are relevant to your site and support natural language queries.
Featured Snippets: Focus on targeted snippets, as voice searches read the source and snippet aloud. This will be immensely helpful when it comes to enhancing brand recognition.
Optimising your website and its content for voice search is going to help you a lot as it improves the overall SEO results.
Voice Search and SEO:
Voice search is presently being used by people of all ages at home, at work and even on the move. The rising demand for personal assistant devices has encouraged and assisted engineers to tweak and improve the accuracy of voice recognition technology, while integrating them into SEO in Sydney. Voice search is here to stay and will remain demanded for many years to come.
Just like regular text searches, voice search will also have an impact on user behaviour, hence this is your time to optimise your business for voice search. Optimise your existing content to focus on featured snippets, find the relevant keywords to target your site, and update the content to offer a direct answer for those who make searches. When a virtual assistant is reading out the answer and the name of your business aloud, you brand would be recognised more.
A Little About Top SEO Sydney:
Top SEO Sydney is a leading digital marketing agency in Sydney specialising in SEO, SEO consulting, website audit, Local SEO, On-page & social network marketing. With over 10 years of experience in SEO industry, Top SEO Sydney has achieved very good results for small & medium-sized businesses. To know more, visit https://www.topseosydney.com.au/ or follow https://plus.google.com/110966332975096735499/about
 Business Location: 1/690 Victoria Rd Ryde, Sydney NSW – 2112