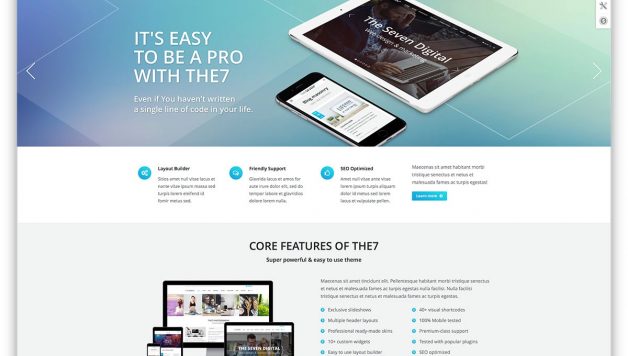 Thousands of Wonderful Web Design Themes
Published On November 14, 2017 |
Web Design
One of the easiest website content management system (CMS), WordPress allows anyone to create stunning websites without having any web design knowledge. It uses PHP language and a system of drag and drop. WordPress is quite popular used by famous bloggers, fortune 500 companies and basically anyone seeking to have a web presence.
You'll find thousands premium WordPress blog themes to implement. These are highly customizable and provide many different plugins and scripts that will make your blog look professional. For greater visibility, SEO tools allow you to optimise for the most popular search engines and you can link to most major social media network.
Different types of themes
There are many themes, if you have something in mind, you'll find it. Here are some very popular themes :
Viral: A stylish social media theme specially made to redefine the manner in which trending and viral sites are made

Minimalists: This is perfect for professionals seeking clutter free websites. The minimalist theme sends out the right message in a simplistic manner.

Wildfire: A theme that provides a more traditional style to a blog. It's quite sleek and clean.

Style: For those who admire fashion, trend and all that has to do with style
WordPress blog has thousands of themes and also allows you to create your own theme.
Design a perfect blog
You'll find lots of resources to get you started, but once you start designing the tools available allow you to benefit fully not only for creating a stunning blog but also with advice to make your blog successful. Some tutorials that are interesting include :
How to start a blog for your website

Building a profitable authority blog

Content marketing metrics

Understanding content marketing, etc.
Most importantly, in a single blog, WordPress allows you to add different themes to individual pages or posts. Other possibilities include setting themes for different categories. For instance, you can have a minimalist theme for the tech category and a viral theme for the entertainment category.
Web design with WordPress is made very simple, allowing to build professional blogs and website effortlessly.