The Rock – From Wrestler to Instagram Superstar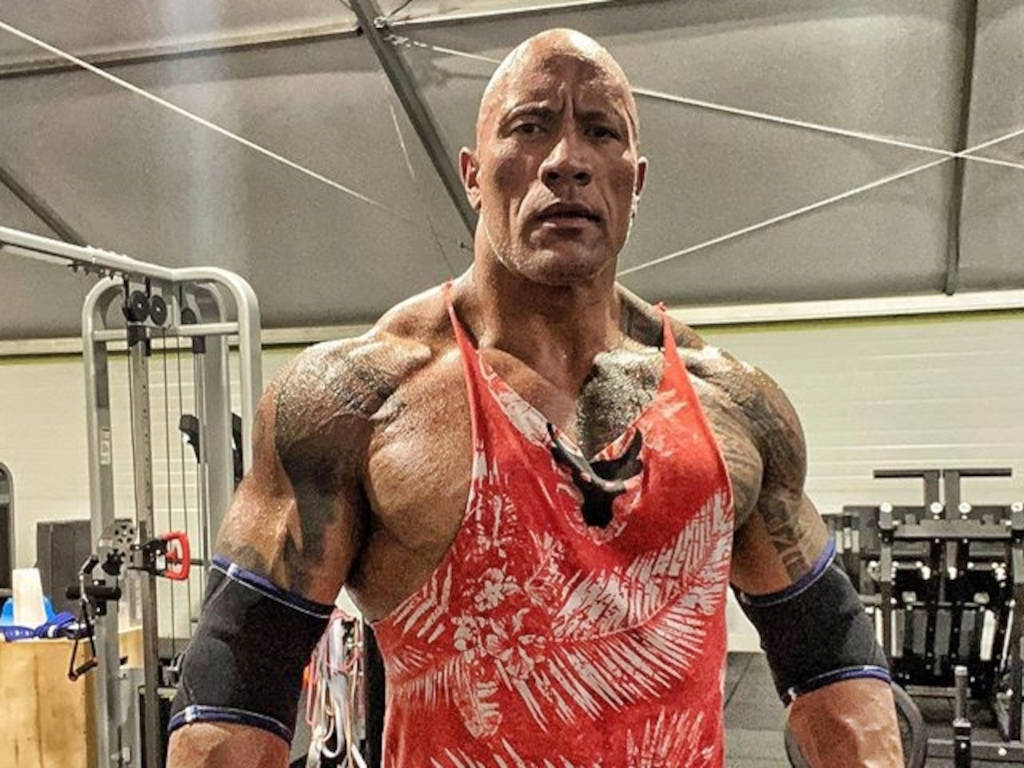 Dwayne "The Rock" Johnson is popular on Instagram for several reasons. Firstly, he has a massive following on the platform, with over 250 million followers, making him one of the most followed people on Instagram. This large following has been built up over many years, as The Rock has consistently posted engaging content that resonates with his fans.
Secondly, The Rock uses social media to grow his following on Instagram to share his personal life with his fans, including his workouts, family life, and behind-the-scenes glimpses of his work. This gives his fans an intimate look into his life and makes him more relatable and approachable.
Thirdly, The Rock is a master at creating engaging content that is both inspiring and entertaining. He often posts motivational messages and videos that encourage his fans to work hard and pursue their goals. He also shares funny memes and videos that show off his playful side.
Finally, The Rock is a highly successful actor and businessman, and his Instagram account is a platform for promoting his various projects and brands. He often shares updates on his movies, TV shows, and other ventures, as well as promoting his various merchandise and business ventures.
Overall, The Rock's popularity on Instagram is a result of his engaging content, relatable personality, and successful career, which have all combined to make him one of the most beloved and influential figures on the platform.
Dwayne Johnson's Wrestling Career
Dwayne Douglas Johnson, better known as The Rock, is a third-generation professional wrestler. His grandfather was High Chief Peter Maivia and his father was Rocky Johnson, both of whom were professional wrestling legends.
He made his wrestling debut for the World Wrestling Federation (WWF) in 1996 under the ring name Rocky Maivia, which paid tribute to his father and grandfather. Initially, he was heavily promoted as a face (the crowd favorite), and he captured the WWF Intercontinental Championship within three months.
The aggressive push triggered backlash from fans, who were tired of a one-dimensional good guy. After losing the Intercontinental title to Owen Hart, and returning from an injury, Johnson began to turn heel and joined a group called the Nation of Domination.
He became known for his comedic interviews and promos that mocked wrestlers, announcers and other members of the WWF. He also had a memorable feud with Steve Austin, eventually becoming the World Champion and turning heel once again. He has been credited with changing the character of professional wrestling and becoming a superstar in his own right.
His Acting Career
Dwayne Johnson may be one of the most successful and highest-paid actors in Hollywood, but he didn't start his career as a movie star overnight. He first gained recognition as a professional wrestler, winning multiple championships and feuding with the best in the business.
After leaving the WWE in 2004, he climbed the ladder of success in Hollywood. He became a box-office hit with movies like The Scorpion King, Fast & Furious, and Moana.
He also appeared on NBC's Hannah Montana and Saturday Night Live. In fact, his appearance on SNL is credited with helping him become a star in the world of entertainment.
Dwayne "The Rock" Johnson is a hugely popular figure around the world, with millions of fans adoring his charismatic personality and bulging biceps. He is a recognizable global brand, and his lingering success has been attributed to the power of his heart, character, and infectious personality.
His Social Media Presence
The Rock is a social media aficionado, and he uses his platform to promote a variety of topics. From inspiring content to fitness tips, he delivers engaging content that keeps his followers entertained and engaged.
He also utilizes social media to amplify important issues like police brutality and racism. This translates to increased engagement, likes and shares, on his posts.
One of the best examples is his Instagram, where he posts daily motivating content and entertaining videos. He also engages with fans via Twitter and Facebook, where he has more than 108 million followers.
While the Rock hasn't yet claimed the title of social media king, his use of the platform demonstrates how much impact a superstar can have on the world at large. In addition to inspiring and motivational content, he's also mastered the art of using social media to promote his film and television projects. He even partnered with a major tech company to build a mobile app that helps him promote his latest ventures.
His Endorsements
The Rock has some of the most lucrative endorsement deals in the world. He has a number of big brand partners including Ford, Apple, Under Armour and Got Milk among others.
His social media presence is a huge asset to his career as he is able to appeal to a wide range of people with his content. He is able to connect with foodies, movie lovers and wrestling fans through his posts.
He also makes sure to share pictures of his family which are great for his followers. He shares photos of his brother Curtis and wife, Chrissy Teigen as well as his children.