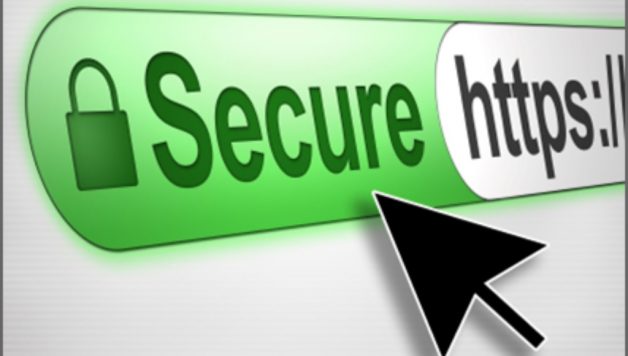 The reason why SSL certificate is so Important
The Secure Sockets Layers (SSL) is a cryptographic protocol that provides security to the communications made on the web. SSL certificates are essential and necessary for e-commerce sites, due to the secure transmission of confidential information such as credit card numbers and personal information of customers. All websites need protection, and SSL remains one of the safest ways available. If you are collecting credit card information on the page for a purchase, or plan to do so, you definitely need an SSL certificate. Whatever option you choose, it should be tailored to your needs. Content is what you promote with your website and every content is specific, can't be treated in general. In this context, you should choose SSL certificate from industry leading authorities. Recently Google has started distrusting Symantec SSL certificate following their dispute.

There are millions of consumers who do not buy on the web, the reason is simple: Fear of their data being stolen. These people have been victims or have heard stories of electronic data thefts. As a web marketer, you have the responsibility to make sure that no one can access and misuse the private information of your customers. If you are going to store credit card information in a database on your website so that you can manually upload it later, then an SSL certificate is absolutely necessary to protect the credit card data stored on your server. But this has been observed that many website owners do not know how to exactly work on the sever side to install SSL certificate, for them here is the website which can help you install SSL certificate for free.

An SSL certificate is not necessary if you do not collect personal information. This can be avoided by using a PayPal button on your website. PayPal uses its own certificate to encrypt customer transactions. If you have any type of connection form where clients use a username and password, it would also be advisable to use an SSL certificate. In addition to providing security in the transactions to our clients, we can protect the information of these so-called Hackers, since without an SSL Certificate they will have carte blanche to obtain the financial data easily.

That's right, the main reason for having an SSL Certificate is the confidence that it can generate for customers and future customers. But before choosing the right one, you need to read reviews as many as possible or you should compare ssl certificate to identify the best among various SSL certs that suits your need. Here is the . In this way, you can minimize the negative possibilities in your journey to collect personal information.