The Importance of High-Quality Scratch Cards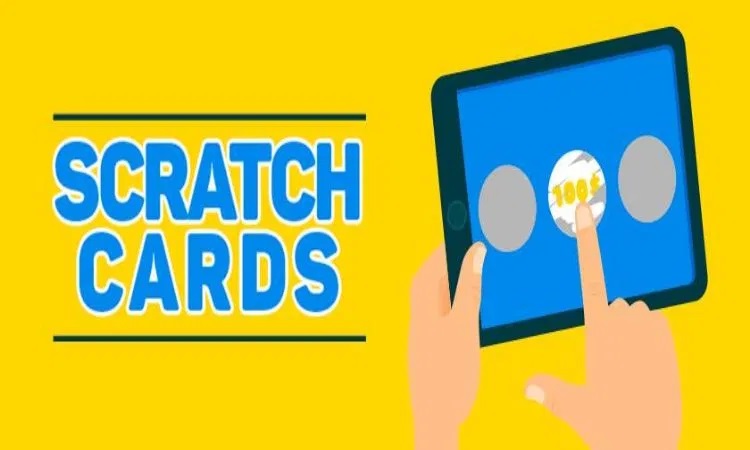 Even though the world is becoming increasingly digital, much of the world's population still relies on prepaid phone cards, commonly referred to simply as scratch cards.
Many customers in developed countries buy scratch cards because they avoid contracts and prefer to use cash to better control their expenses. In developing countries with limited banking infrastructure, scratch cards are often the only reasonable option to sell airtime and, consequently, the biggest source of revenue for local mobile network operators.
Considering how vitally important scratch cards are, operators should optimize their revenue-generating potential by partnering with a recharge card manufacturer that has perfected the scratch card manufacturing process to minimize customer complaints and the need to re-issue defective cards.
While the unit price for, let's say, 10 million scratch cards can be as low as $0.20, the cost to answer the customer call and rectify a problem with a defective card can be 10 times the amount. This means that if just 5 percent of the 10 million scratch cards were defective, the operator could be facing 500,000 complains, with each complaint coasting up to $2.
The Key Elements of Scratch Card Success
In today's high-tech world, the humble scratch card doesn't raise too many eyebrows even though there's a lot that goes into its manufacturing process to ensure security and cost-effectiveness. Typically, scratch cards are made of paper, and their most interesting element is a scratch panel hiding a unique code that represents a certain amount of airtime.
To reveal the code, the customer needs to scratch off the protective overprint and composite silkscreen with a suitable instrument, usually a coin or fingernail. If the code becomes damaged, or if it has been tampered with, the customer won't be able to use it, and they may even switch to a different mobile network operator just to avoid buying the same scratch card in the future.
Leading recharge card manufacturers have been improving the scratch card manufacturing process for years, perfecting each of its key elements to reliably get the PIN code to the customer. By doing so, they've been able to increase customer satisfaction and save operators a substantial among of money.
Let's take a closer look at these elements to better explain the importance of selecting a high-quality manufacturer.
Quality Materials
Just like a chef can't prepare a delicious meal without tasty ingredients, a recharge card manufacturer can't manufacture a truly reliable scratch card without the right materials.
The best manufacturers carefully test all materials they work with to ensure that they are able to meet their rigorous quality standards. Instead of using environment damaging plastic materials, they favour paper sourced from sustainable forests, such as those certified by the Programme for the Endorsement of Forest Certification (PEFC).
When quality materials are used in the scratch card manufacturing process, mobile network operators are able to deliver a consistent scratch experience and avoid receiving a large number of customer calls from customers whose scratch cards are not performing as expected.
Scratch Experience
Customers don't think twice about their scratch experience unless it's been particularly bad, but leading scratch card manufacturers do, and they've optimized it to make it hassle-free and consistent, ensuring effortless ease of scratch for easy PIN retrieval, excellent over-scratch protection to significantly reduce market complaints, and razor-sharp PIN definition for maximum readability.
What all this optimization means for mobile network operators is a significant decrease in the need to re-issue faulty scratch cards and repair the reputation damage caused by them. In financial terms, this means savings of thousands or even millions of dollars.
Security Features
Criminals don't hesitate to target scratch cards, which is why all reputable manufacturers implement various security features into their products. For example, manufacturers have figured out a way how to prevent criminals from reading the PIN number from the back by splitting the scratch card in half with water, alcohol, or some other solvent to reach the ink layer from the other side.
High-quality scratch cards feature multiple layers of protection, including watermarking to prevent counterfeiting and a composite silkscreen to keep the PIN code hidden even when exposed to UV light. Of course, scratch card-related fraud can happen at every stage of the supply chain, which is why it's important for scratch card manufacturers to have sufficient physical security controls in place.
Design
Even though the design of scratch cards doesn't impact their performance, it's still a key element of scratch card success because customers prefer visually attractive scratch cards with a clear layout and excellent readability.
For captivating artwork to truly stand out, it must be printed using the best printing technology and inks available, and only leading recharge card manufacturers have the production capacity that allows them to deliver quality and, at the same time, keep production costs down.
Conclusion
Scratch cards are still just as important as they've ever been for mobile network operators, but they can also generate a large number of costly customer calls if they fail to provide a positive scratch experience. That's why operators need to ensure scratch card success by partnering with a manufacturer that has perfected the scratch card manufacturing process in every way possible.