The Benefits of Outsourcing SEO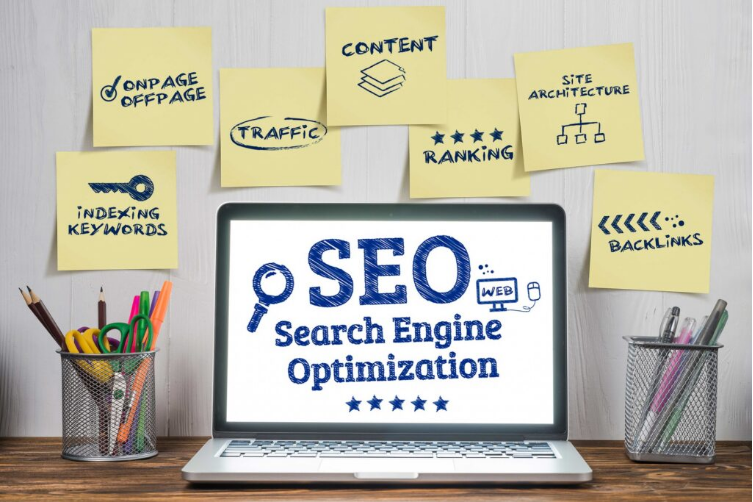 Outsourcing is not a bad thing. It doesn't mean you are incapable, it won't make your in-house personnel obsolete. Actually, it's becoming more and more common to hire outside help for various elements of your business, including digital marketing and SEO. This comes as sound reasoning, since training and hiring employees is more costly, time-consuming, and doesn't guarantee positive outcomes. So, let's find out more about the most noticeable benefits of outsourcing SEO that can improve the online exposure of your company.
Offering one less thing to worry about
SEO is more than keywords and research. You need to cover legal, technical, and content aspects as well, which sometimes may be overwhelming for your staff. If they can't cover all the bases, chances are it may cause more harm than good for rankings on the search engine results page.
Outsourcing SEO is necessary to unburden your employees from too much work and to guarantee an expert approach. While you will closely cooperate with the SEO agency, the lack of sole responsibility will allow you to be more productive elsewhere.
Saving money and resources
To create an impactful and beneficial SEO, you need to spend money. However, while you may believe that an in-house team is more cost-effective, that might not be the case. SEO requires being constantly updated on the newest trends, strategies, and approaches that will give you the highest rankings on Google.
If you pay full-time salaries, with all the accompanying benefits, you may be spending more than it would cost to hire outside SEO experts. This is because an SEO agency is focused only on getting you the best rankings and it can involve as many people as necessary who are all well-trained and experienced. Also, let's not remember that mistakes in your SEO can negatively affect your business that correcting those mistakes may cost a fortune.
Following the newest SEO trends
Keeping up with the newest SEO trends can be exhausting. After all, Google constantly makes changes to its algorithm and they are all important to immediately follow through. When you decide to outsource your SEO, you are deciding to follow all the newest trends and use them to achieve the highest rankings.
Just imagine having several hundred changes to Google's algorithm in one year and having to incorporate them all into your SEO strategy. It's risky to put your faith in anyone less than experts with years of experience and manpower to handle the necessary work.
Providing an objective approach
When it comes to SEO, you need objectivity to ensure its strategies and mechanisms are working in your favor. Your employees may be biased and unable to recognize what is needed to build a successful marketing campaign. It's a good thing to have such loyal employees, but that can interfere with their judgment when it comes to recognizing their flaws.
Alternatively, outsourcing your SEO will have you working with people who deal with facts and sincerity with their objective perspective. For this reason, they can intercept mistakes faster and deal with them efficiently, having only your successful SEO campaign and their reputation in mind.
Giving faster results
When it comes to SEO strategy, a business needs to have one from the start. If you allow a digital agency to handle this for you, it won't take long to see the benefits. Since it has manpower and resources, an agency can work on several aspects, namely keyword strategy, and content creation. This will bring faster results and avoid the common delays that would otherwise appear when you do it all by yourself or need time to learn.
Keeping up with the competition
To keep up with the competition, you have to do more than offer discounts and better products or services. Businesses that operate at a particulate location, need to stay focused on that location, especially with their SEO.
This means, that if you have a coffee shop, for example, in Sydney, you should use professional SEO from Sydney and not someone who is not locally based. These professionals know how to optimize your website and every other aspect of your online presence so you will rank high among the local businesses.
Requiring no additional training
If you decide that your employees can handle SEO, consider the time it will take them to learn everything there is about it to do it right. SEO is challenging and complex, requiring people who are experts in dealing with issues swiftly and on a daily level. When you outsource SEO, the work starts right away. There is no learning curve that will delay the optimization of your website, social media, and other online content.
Building a strong online presence
It's not enough to write content with intention of that being the sole way you will create traffic and leads. SEO is about building strategies that revolve around that content, like link building, marketing, and publishing on various platforms. Moreover, each of these platforms, such as YouTube, Facebook, and blogs, require different types of content. To build a strong online presence, you need to cover all aspects of SEO, which is only possible if you have dedicated and steady activities on the matter.
Bringing SEO expertise
SEO agencies have tools and expertise which are expensive and top of the line to provide the best services to their clients. This is not something to acquire overnight or even in a few months, especially if SEO is not the only thing that requires your attention in the company.
Think of it this way, when you outsource SEO, you are not only hiring a third party to do work, but also you are gaining access to all that expertise. The moment you hire a digital agency, you have hired the newest and best practices, resources, people, and tools for the job.
In conclusion
The benefits of outsourcing SEO offer ways to save time and money, as well as take some responsibility off your shoulder so you can focus on other things. Your business depends on the quality and effective SEO strategy to be more visible and popular online, so having experts working on it will ensure its success.