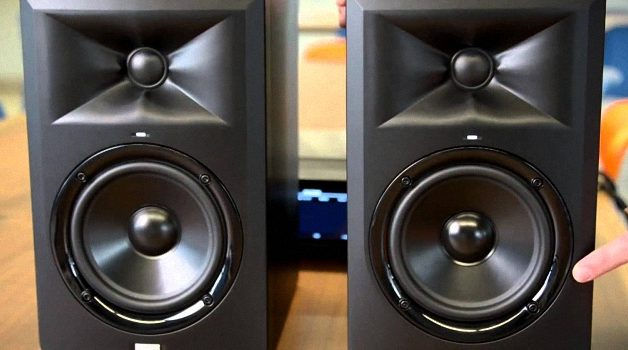 Read the Best Studio Monitors Buying Guide to Help Set Up Your Studio
Published On November 15, 2017 |
Technology
Did you skip the intro to Best Studio Monitors Buying Guide? If you did, then you need to read this article to see what is the top studio monitors (speakers).
Five
A recording studio in a small home doesn't need much to sound good. You basically only need 5 good pieces of equipment.
Good computer
First you need a good computer. Most of the time you will own a computer that has the capacity of being the "hub" of your home recording studio. It doesn't matter whether it is a Mac or PC. In fact, you really need to go with the computer that you know the best. The only recommendation on computer is to get as much as you can afford of RAM.
DAW
The second equipment that you need is DAW or digital audio workstation. This is a program you will use to record and edit as well as mix and master your music. Most DAWs are great, so you only need to make certain that the one you have is compatible with the computer. (Also in your price range).
Audio interface
Third is a good audio interface. This is needed to turn analog or acoustical sounds (vocals, guitar, etc) into a digital signal. That is where the audio interface comes in.
Quality studio microphone
Fourth item is a quality studio microphone because mics are important. One or two mics are perfect. There are many quality mics on the market currently, don't spend any more than $100 on a mic, unless there is a specific mic you need.
Studio monitor speaker
To hear what you are recording, you will need good headphones. For a well-equipped studio you also need a good studio monitor speaker. How serious you are about your recording will determine how good the speaker should be. The sound of all frequencies is appropriately duplicated by the studio monitors, and the smaller frequencies are moved by the subwoofers while the high and medium frequencies are handled by the tweeters.
And surprise! A studio monitor speaker doesn't cost that much.