Pinngle Messenger Review – The Safest Messaging App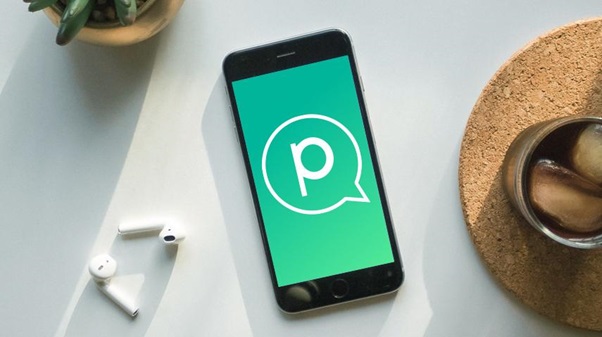 Pinngle Safe Messenger is a free messaging app connecting users across the world with instant messaging, voice calls, and high-quality video chats.
The Universal messaging tool was founded in 2016 by a telecommunication expert who noticed a gap in our modern-day telecommunications. A gap that could threaten peoples' ability to communicate easily, authentically and freely. Together, with a small team of multinational experts, Pinngle Messenger was created to bring honesty and worldwide accessibility back to our modern-day communications.
Here's why you should switch to Pinngle Safe Messenger
It's Private and Secure
As the name implies, Pinngle Safe Messenger allows you to text, voice, and video calls anyone without worrying about your privacy and safety. In fact, Pinngle is one of the few messaging apps that uses a serverless architecture. Serverless architecture means having one device sending a message to the recipient directly without having a server as a mediator. As a result, this technology makes it impossible to store users' data. Moreover, Pinngle also uses the end-to-end system of communication to encrypt all messaging on both ends to protect users' data.
Works in Countries with Censorship on Voice and Video Calls
There are some countries where calling apps such as Whatsapp, Viber, and Messenger are completely blocked. Fortunately, Pinngle has an anti-blocking technology that allows you to make free voice and video calls anywhere you go. With Pinngle, there won't be a need to install and download VPNs to unblock the censorship because it will simply work anywhere!
Developed to Work Well on Slow Internet connection
Pinngle works on any network generation. With Pinngle Messenger, you can no longer worry about slow internet and bad network connectivity because Pinngle will deliver all your messages and connect you immediately when connected to poor WiFi. Moreover, if you're in places where many people are connected to the same WiFi router, Pinngle operates smoothly when the wifi hotspot gets overloaded.
Fun Feature; Pinngle Public Channels
Apart from its calling and chat capabilities, Pinngle offers a broadcasting tool called Pinngle Public Channels. Public channels allow content creators to share content directly with their followers. You can even meet interesting new people by contacting channel creators. Anyone can create a Pinngle Public Channel. Whether you are an influencer, celebrity, business owner, or even a fangirl, this platform is open to anyone who likes to share genuine and exclusive content. Above all that, Pinngle Public Channels allows you to share any type of content such as links, photos, videos, files, podcasts, and even playlists.
Virtual Numbers and International Calls
Besides Pinngle's free calling feature, the app also offers virtual phone numbers for more than 35+ countries starting at 1.50$ only. It also offers international calls to any country with affordable cost compared to other instant messaging apps. With Pinngle Safe Messenger, you'll get to make calls to mobile as well as landline numbers.
More of Pinngle's features
Free stickers to spice up your conversation
Talk more with less MB bandwidth
Share your location whenever you want, wherever you go
Create group chats and add up to 50,000 users
Share unlimited photos, videos, PDFs, documents, spreadsheets in any format
Saves your battery up to 40%
High-quality voice and video calls
Built-in camera to quickly share photos and videos
Call-back feature that allows you to call to any phone or landline with almost no internet connection
Lite messaging app, meaning it doesn't take up a lot of storage space on your phone
Low data usage for more efficient use
What Pinngle Values
People Come First
People are our #1 priority. We aim to maximize human joy by delivering the highest standards of call quality, privacy, and (of course) fun.
A Borderless World is a Better World
The Pinngle community has no borders. We work to serve everyone, with any device, in any corner of the world.
Communication is Essential
Communication is a basic human need. We strive to make it simple and worry-free for everybody.
Be Fearless and Authentic
We're enablers of fearless and authentic expression. Why? Because life is too short for reservations.
Do More with Less
We do the most we can with the least resources. It's sustainable. It's practical. It's the way of the samurai.