Information and News on MLtek Software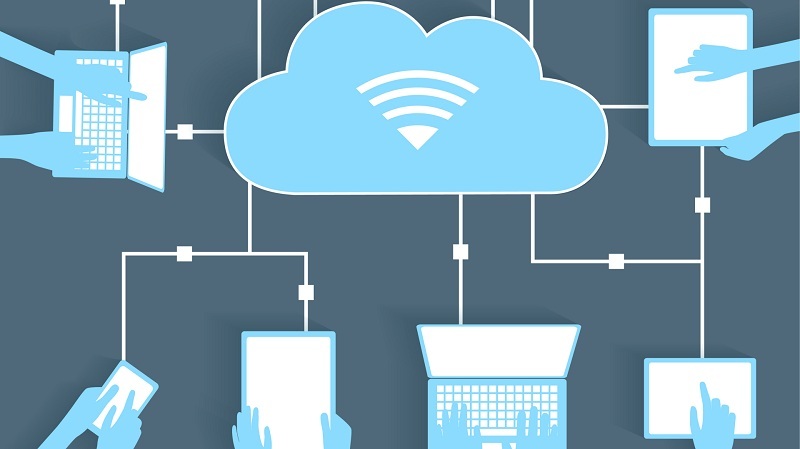 MLtek Software is United Kingdom based business producing a range of software solutions aimed at tackling various IT infrastructure tasks. All their staff has had wide-ranging experience working in IT infrastructure positions and is totally familiar with the unique challenges this field presents.
Products
Every single one of this company's products was created following a "If only I could find a piece of software that did X" moment. All their solutions are designed to provide a simple, effective and unique answer to a very thought-provoking problem.
ArchiverFS
Unlike almost all other file server archiving solutions, they do not try to store your files in a database. Instead, they use a share that you can create anywhere on your network. It is the use of NTFS from beginning to end that makes this solution so fast, reliable and incredibly scalable. NTFS permissions are exactly maintained on your files and folders after they have been processed (unlike most database centered products) and you get all the features you would expect. These include shortcuts that can be left behind so that users can recall files without needing to trouble IT staff, and as they don't require a database to store information in about processed files it is extremely cost effective to deploy. You can even migrate files over a WAN to a cloud service like Azure, AWS or Google Cloud.
Massive scalability
All of this adds up to give you massive scalability at an incredible price. Our customers come from a variety of background including everything from multi-billion-dollar multi-nationals to local government departments, health authorities, educational institutions and everything in between. This can not only help you make the most of your current storage tier, but also help with regulatory compliance like Data Protection and even the new EU based GDPR requirements.
Hablas español?
Do you speak Spanish? Over the last few years we have seen a steady increase in customers coming from non-English speaking countries. This includes a number from China and quite a few Spanish speaking countries. In support of this trend they will be releasing a Spanish language version of ArchiverFS soon to compliment the English and Chinese versions already available.
In the meantime, you can find the Spanish version of the ArchiverFS product pages here.
Save time and money with ArchiverFS
Have you ever sat there and wondered why there is not a simple yet effective way to tackle the years and years' worth of old files that have built up on your file server? Why do all the solutions that are available revolve around trying to leverage a database to deal with what is fundamentally a file system issue?
ArchiverFS works at the file system level and it gives you a structured way to migrate all your old and unused files to second tier storage, without trying to store files, pointers to files or even file metadata in a database.
You get all the features you would expect like:
Seamless stubs that can be left in place of old files once they have been migrated.

Reporting

A wealth of choices to control how files are migrated like file age, size, type, etc.

Ability to compress files once they have been archived.
But you also get massive scalability, agent free operation and compatibility with many technologies like de-duplication and DFS.
Interested? Full details for ArchiverFS can be found on this website.
A new version 3.460 will be released 6/2/2018. The version includes:
The ability to specify folders to archive based on key phrases in their name

The ability to email maintenance job log files

Improve the handling of odd (double or triple) extensions

Fix instability issue with subscription licenses

Improved detection and handling of hard link creation issues

Completely overhaul archiving engine for improved performance, reduced IO and lower CPU usage
Process Controller
Process controller lets you take control of the process running on your systems. It enables you to utilize the processing priority engine already built into Windows to control how processor time is distributed among all running processes. Using Process Controller, you will be able to automatically set priorities for running processes and have them scheduled between reboots and process restarts, thus making systems far more responsive to the end user. An invaluable tool in Terminal Server and Citrix environments
IP Spider
IP Spider is our new mass network route monitoring solution. It does something totally unique in the world of monitoring. Instead of focusing on endpoints, it is designed to monitor the network routes between them. You can also add in hundreds of IP addresses and IP Spider will watch over the routes hop by hop to the remote IP addresses, notifying you when connectivity is lost and diagnosing exactly where the problem is located. IP Spider is currently in development and soon will be looking for Beta sites. If you would like to take part, please drop an email to the company at Sales@MLtekSoftware.com.
 Latest news
Would you lie to be a beta testing site? This company is currently looking for organizations to help test our newest product, IP Spider. Ideally you should be an organization that is heavily dependent on external TCP/IP connectivity, and quite possibly in the telecoms section.
Beta test IP Spider
IP Spider is a massively multi-threaded high-fidelity network routing monitoring solution. It is designed for use by organizations that absolutely must know not just if their external connections are up, but if they are down, why they are down. Even in the most complex environments it can identify exactly where a loss of connectivity has occurred within seconds down to the exact hop, even if you are routing over the public internet.
They will be offering all beta sites heavy discounts on IP Spider once it goes on general release during 2018.
New clients
Other company news includes two new large clients. SeaWorld Parks and Resorts and CGI Information Technology have both become part of the MLtek family.